12 Best Butt Lifting Shapewear To Look Smooth And Seamless
Flaunt your body confidently with the curve-enhancing pieces that offer the right amount of support.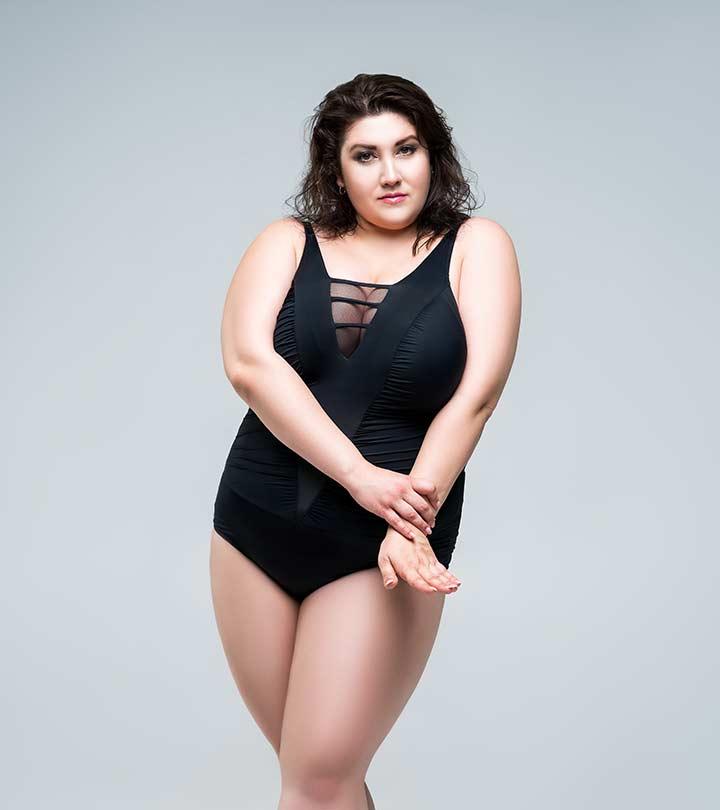 From countless sets of lunges and squats at the gym to placing heavy restrictions on your diet, the journey to achieving your body goals isn't easy. So, what do you do on days when you need that extra dose of self-confidence to look like a dream in your favorite dress? You find the best butt-lifting shapewear and give yourself a smooth, sexy silhouette, of course. Whether the dress is a simple bodycon or something a little more risqué, the right shapewear irons out any wrinkles by giving your tummy some compression.
However, finding shapewear that enhances the shape of your booty while keeping things breathable for the skin can be rather challenging. With so many different types of options out there, how do you know which one will suit your body and skin the most? Well, our shopping edit of the 12 best butt-lifting shapewear might come in handy to help you choose!
12 Best Butt Lifting Shapewear For A Flattering Silhouette
Are you on the hunt for an efficient butt lift shaper that combines top-notch aesthetic with high performance? Made with a blend of high-grade spandex and polyester, the Irisnaya Body Shaper Butt Lifter features 4 removable hip pads and a high-waist design for the ultimate comfort and support. The double-layer fabric on the waist lends the area higher compression for superior lifting and effect. The best part about this butt lifter body shaper? It has a skin-friendly material that keeps you comfy all day long with no irritation while lending you a charming shape.
Pros
2 color options
Plus-size variants
Breathable material
Seamless design
Firm control
Good coverage
Cons
Padding might be slightly thin
Love the enrapturing look of high-waisted fits? Here's a butt lifting shapewear that combines the look with unparalleled tummy and waist control. It is designed with high elasticity and sheer mesh fabric that transcends seasons. Featuring a combination of spandex and polyester, this is the best butt lift shapewear that emphasizes your butt instantly to enhance your natural curves. Super-sturdy and firm, the shapewear offers great compression while keeping you comfortable and looking good all the time. And here's what makes it different from the others: it has a no-slip strip along the waistband inside that keeps it from rolling down throughout the day.
Pros
Plus size options
Breathable material
4 removable pads
Elastic silicone waistband
Good compression
Seamless and invisible design
Cons
If you're searching for a butt lift shaper in the form of high-waisted shorts, here's your cue. Made with top-grade elastic and soft fabric, the Burvogue Women's Body Shapewear hugs your body in the right places. Featuring firm tummy control, the butt-lifting shapewear effectively hides all the bulges and smoothes out your curves for a seamless silhouette. These shapewear briefs also have built-in massage soft rubber granules that stimulate blood circulation and eventually reduce abdominal fat. From skirts and dresses to jeans and playful jumpsuits, trust this shaper to upgrade all your looks in no time.
Pros
Lightweight design
Ideal for all season
Plus size options
2 color variants
Doesn't roll down
Comfortable
Cons
Everyone has muffin tops in varying degrees, and it's about time we embraced them. At the same time, it's nice to have the option of tucking them in for the special occasions that make us want to look more put-together than ever. Made with polyamide and spandex, this bum lifter shapewear should be your go-to choice if you're looking for something that will enhance your curves while giving your booty a lift The unique part about this shapewear is that it has a 2-layer cross-stretch fabric that lends your body the highest form of compression and firm control. This butt lifter shapewear also has a waist-cincher that offers midsection and lower back support and back pain relief while improving your posture.
Pros
2 color options
Skin-friendly fabric
Breathable mesh
Doesn't roll down
Seamless design
Stretchable material
Cons
From avant-garde bodycon dresses to risqué silhouettes, butt-lifting shapewear is often a knight in shining armor that enables you to nail different looks effortlessly. Need a pair of shapewear that will make you look put together in a hot minute? Trust the Nebility Women's Waist Trainer Shapewear to flatten your tummy, reduce your waistline, and suck your stomach in with mild compression instantly. Featuring double-layer fabrics around the midsection, this is the best rear lifting shapewear that promises to cinch your waist without any discomfort or hassle. Made with polyamide and spandex, the shapewear offers 360-degree compression for a seamless look.
Pros
2 color options
Breathable fabric
Lightweight design
Extra high-waist
Freedom of movement
Strong elasticity
Cons
Might feel slightly stiff
Whether you want to relax at home with your squad or head out for a quick coffee run, the Fajas M&D Women's Butt Lifter allows you to do it in style. Made completely out of Colombian Powernet, this butt lifter body shaper is a high-quality girdle that promises to give you the shape you've been dreaming of. Featuring a leg silicone lace, these low-waisted butt lift shorts remain in place while applying control to your hips and glutes for the ultimate silhouette. Made with a blend of materials like nylon and elastane, this butt-lifting shapewear combines high-glam looks with functionality and performance.
Pros
Breathable material
Medium compression
Doesn't roll up
Various size options
Comfortable fabric
Cons
If you think hourglass silhouettes are a pain to achieve, wait till you try the SHAPERX Women's Fajas Body Shaper. Featuring the latest compression technology and a unique zipper closure, this butt-lifting shapewear enhances your natural curves while taking care of your skin. The power net on the external layer of these shapers ensures good control of the trouble areas that need compression. Available in millennial-friendly colors and variants, this shaper effectively reduces the appearance of lumps, bumps, and flabby fat.
Pros
Easy to wear and remove
Inner zips and hooks
Comfy cotton lining
Targeted control
Double compression ability
Cons
Might feel slightly bulky
If wearing bodysuits is your sartorial jam, it's time to turn the volume all the way up. Make way for the ROSE GOLD Control Shapewear, which doesn't only serve the purpose of a bodysuit but also elevates your silhouette in no time. Featuring a 'double tummy' layer waist compression and special mesh on the back to avoid flattening, the soft fabric on this butt lift shapewear will keep you comfy and supported through long hours. The shaper also has 4 adjustable shoulder straps and a silicone finish, which prevent the garment from rolling up.
Pros
2 color options
Lightweight fabric
Seamless design
Double tummy control
Adjustable straps
Cons
Who said butt lifter body shapers can't come in the form of a trendy pair of high-waist capris? We did our homework to bring you this capri shapewear that has a sheer shaping power, which allows you to fit into distinct silhouettes through different seasons. Featuring a hook and eye closure and a luxuriously smooth Lycra fabric, this butt lift shaper is super seamless and elegantly designed for a sleek silhouette. Here's what makes this shapewear different from the others: it has a 3D stereo cutting on the hip design to release hip pressure, which lends you a naturally lifted effect.
Pros
2 color options
High compression
Lightweight fabric
Seamless and invisible design
Adjustable straps and buckles
Double-layer material
Cons
Might not be true to size
Have you been struggling to find a bum lifter shapewear that doesn't roll down and stays in place for hours? The Finlin Tummy Control Shapewear is made with a fail-proof blend of materials like polyester and spandex and should be your go-to choice if you're looking for an essential that will take you through different seasons seamlessly. The garment features light boning to ensure that the tight body shape is kept in place as your looks transition from day to night. The butt-lifting shapewear also has a compression short cut design that blends into every outfit with no effort.
Pros
Various color options
Doesn't roll up
Lightweight and comfy fabric
Ideal for all seasons
Seamless design
Cons
Finding the perfect plus-size anything can often be a tedious task, but it's especially true for innerwear. Thankfully, Lover-Beauty offers a body shaper made completely out of latex and finished with a trendy zipper closure that will be your knight in shining armor to nail avant-garde looks. The best part is that it's ideal for wearing even after giving birth or having surgery as the single-layer fabric and heart-shaped hip design work together to smoothen your hips and tighten your back.
Pros
Plus size options
Zipper closure
2 color options
Breathable fabric
Doesn't roll down
Highly elastic
Cons
Have you been waiting for ages to rock a special dress at a party but never gathered the confidence to do so? Now is your time! Trust the Finlin Women's Padded Hip Enhancer to make you go from drab to fab by shrinking your belly, effectively shaping the abdomen, and reducing waist circumference!  Featuring breathable and high-quality material, this butt lifter body shaper comes with 2 removable pads that can be adjusted according to your preference for a fuller and more enhanced hip shape. Thanks to the high elasticity of this shapewear, you can wear it for long hours without having to compromise on comfort.
Pros
Plus-size options
Ultra-thin, comfy fabric
Removable pads
Skin-friendly material
Slip-resistant design
Chic lace detailing
Cons
Now that you have a roster of the best butt lifting shapewear to take your pick from, here's everything you should keep in mind to make sure you choose the right shaper.
How To Choose The Best Butt Lifting Shapewear
One of the most important factors to consider when buying a butt lifter body shaper is to check its compression. The shapewear shouldn't be too tight or too loose but have a snug, figure-hugging fit for the ultimate silhouette.
Since the body shaper will sit closely on your skin, it is ideal to invest in a garment that features a breathable and comfy material. Look for shapewear made out of spandex and polyester or perhaps buy a garment with minute holes that allow air to pass through.
The purpose of a body shaper is to eliminate lumps, bumps, and extra fat on your body to create the appearance of a flawless and smooth body silhouette. That's why it is wise to try on the shapewear to check the design and efficiency before you buy it.
It is imperative for butt lifting shapewear to feature a material that is highly elastic or perhaps stretchable. This ensures that you are comfy and in shape throughout the day without any hassle or discomfort!
Whether you have a penchant for acing risqué looks or like to experiment with avant-garde silhouettes, you can trust the humble butt lifter shapewear to elevate your outfit in an instant. Not only does a good butt lifter body shaper enhance your natural curves and accentuate your body shape, but it also boosts your confidence and mood. Struggling to find the right pair or don't know where to purchase a pair for yourself? Fret not because we have got you covered. Count on this shopping edit of the best butt-lifting shapewear to upgrade your looks with zero hassle and time.
Why Trust StyleCraze?
The author, Priyam Gupta, is passionate about fashion and writing reviews for emerging and trending products in the industry. She conducted extensive research on online forums to gather user feedback from product reviews to shortlist the best butt lifting shapewear for this article. The handpicked products on this list are well-crafted with premium fabrics and offer great compression and support to give a sleek and smooth silhouette.
Frequently Asked Questions
Is butt-lifting shapewear really helpful?
Yes, butt-lifting shapewear is really helpful if you desire a seamless silhouette. Also, shapewear helps to enhance your natural curves and boosts your self-confidence.
Is it healthy to wear a butt lifter for a long time?
No, it is not healthy to wear a butt lifter for a long time because these body shapers tend to compress and tighten parts of your body. Therefore, it is important to wear them occasionally because, in some cases, they hamper blood circulation.
Should butt-lifting shapewear be one size smaller for the correct posture?
Yes, it is recommended for butt-lifting shapewear to be one size smaller for the correct posture because it makes your back upright. However, it is wise to try on the shapewear before buying it to ensure that it isn't too tight or claustrophobic.
The following two tabs change content below.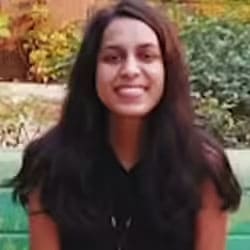 The day Priyam learned that having strong opinions about everyday products can be a full-fledged writing career was the greatest...
more