11 Best Face Masks For Whiteheads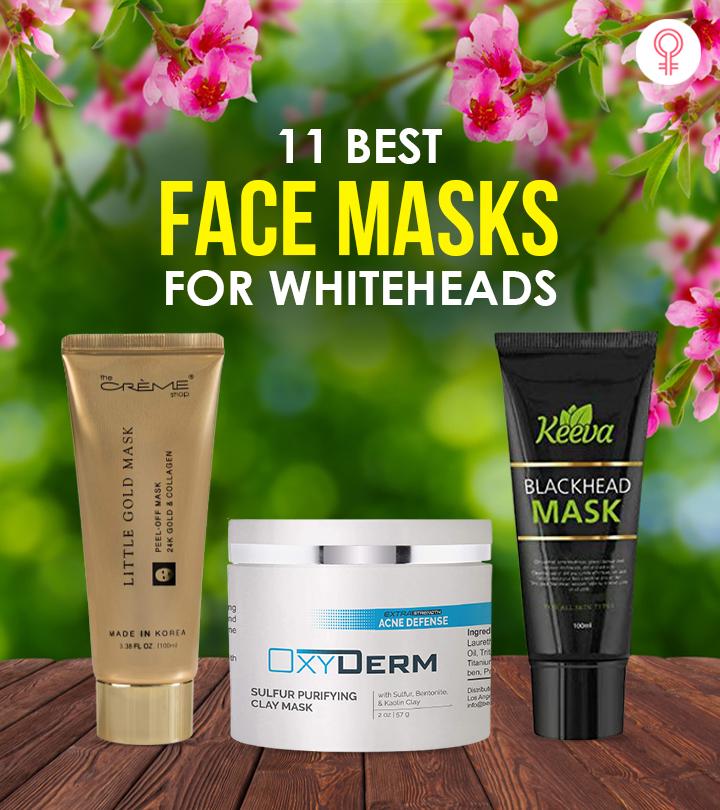 Are whiteheads bothering you? It may be tempting for you to pop those freshly developed whiteheads, but you already know the consequences – scarring, new breakouts, and inflammation.
If you are looking for an easy and painless way to remove them, try face masks exclusively designed for whiteheads that help remove extra oil, dead skin cells, and other impurities from your skin. This article lists the 11 best face masks for eliminating whiteheads. Read on to know more!
Why Use A Face Mask?
Face masks for treating whiteheads usually contain charcoal, astringents, tea tree oil, aloe vera, and witch hazel. These ingredients penetrate the pores to break down trapped impurities and minimize excess oil.
Face masks are gentle on the skin and help reduce inflammation and skin irritation. You can also opt for DIY face masks for a customized treatment as per your specific skin needs.
Let's now check out the 11 best face masks for whiteheads available online.
11 Best Face Masks For Whiteheads
The Blackhead Whitehead Pimple Pore Acne Remover Peel Mask comes in a pack of 20 sheets. All you have to do is apply some aloe vera gel to your skin and place the peel-off mask on the affected area. Wait for 5-10 minutes and tear it off to get rid of whiteheads. These masks are long-lasting and free of toxins and harsh chemicals.
Pros
Long-lasting
Value for money
Toxin-free
No harsh chemicals
Cons
This Whitehead Mask by SHILLS is packed with naturally-derived ingredients like calendula, rosemary, and grapefruit that help brighten your skin. This mask unblocks clogged pores by peeling blackheads, dirt, and spots. The activated bamboo charcoal acts like a magnet to draw out deep-rooted impurities. This face mask imparts a youthful glow to your skin.
Pros
Imparts glow
Contains naturally-derived ingredients
Long-lasting
Value for money
Cons
None
This clay mask heals acne-prone skin and visibly reduces pore size. It removes impurities and pimple-causing bacteria from your skin. This mask contains natural ingredients like sulfur, bentonite, kaolin, and jojoba oil. It washes away the pore-clogging oils and inhibits the growth of bacterial acne. It reduces fine lines and wrinkles and treats blemishes, breakouts, pimples, eczema, and psoriasis.
Pros
Non-drying
Contains natural ingredients
FDA approved
Cruelty-free
Pleasant smell
Cons
The HailiCare Dead Sea Mud Mask removes excess oil and dirt from the pores. It reduces blackheads, whiteheads, and acne, making your skin soft, smooth, and healthy. This face mask is enriched with minerals (calcium, potassium, magnesium) and essential oils. It contains shea butter, jojoba oil, calendula oil, and Centella asiatica extract that improve skin elasticity and stimulate blood circulation. This face mask draws out toxins from the skin, imparting a youthful glow.
Pros
100% natural
Long-lasting
Moisturizes the skin
Cons
None
The JIAXUAN Deep Cleansing Facial Mask is a peel-off mask that removes blackheads, whiteheads, dirt, and acne-causing oil. The gentle formula penetrates the pores, pull out comedones, and smoothens the skin. This face mask shrinks pore size and minimizes the appearance of fine lines and wrinkles.
Pros
Smoothens the skin
Gentle formula
Long-lasting
Cons
The Techamor Black Peel-Off Mask provides deep cleaning and effective adsorption of blackheads and whiteheads. It contains bamboo charcoal that helps unclog your pores, controls oil, and reduces wrinkles. This face mask smoothens and brightens your skin. The natural gelling agents stick tightly to your skin and remove whiteheads like a suction cup.
Pros
Contains natural gelling agents
No harsh chemicals
Gentle formula
Cons
None
The OxyDerm Sulfur Purifying Clay Mask minimizes pore size and controls excess oil while moisturizing your skin. It removes impurities and toxins from your pores and clears pimples. This face mask contains sulfur, bentonite, kaolin, and jojoba oil that improve your skin tone, wash pore-clogging oils and cellular debris, regulate oil production, and inhibit the growth of bacterial acne. It eliminates whiteheads, blackheads, hormonal acne, redness, and swelling without drying the skin.
Pros
Clinically proven
Safe for teenagers
Non-drying
Cons
None
This activated bamboo charcoal peel-off mask effectively removes blackheads, whiteheads, blemishes, acne, and grease from the pores. It eliminates dirt, repairs rough skin, and improves metabolism. The extra-firming essence shrinks and unclogs the pores, making your skin smooth and moisturized. This face mask is formulated with safe, natural ingredients that treat strawberry nose and oily skin.
Pros
Contains natural ingredients
No fillers
Fragrance-free
Dye-free
Preservative-free
Cons
None
This peel-off mask is infused with 24K gold that tightens the skin and removes whiteheads, blackheads, dirt, and excess oil. It contains collagen that reduces the appearance of fine lines and wrinkles. Gold acts like an antioxidant that calms skin inflammation, and collagen increases moisture levels of the skin and improves skin elasticity.
Pros
Cruelty-free
Paraben-free
Sulfate-free
Dermatologist tested
Cons
None
This charcoal mask draws out impurities, dirt, oil, and pollution from your skin. It has antioxidant properties that remove blackheads and whiteheads while improving your skin texture. This face mask contains Centella asiatica, witch hazel leaf, and Korean raspberry that soothe irritated skin. Aloe vera leaf and acai fruit extract help tighten the pores and maintain water-oil balance. Shea butter protects rough and dry skin from the external environment.
Pros
Absorbed quickly
Long-lasting
Value for money
Cons
None
The Keeva Black Head Mask removes acne, blemishes, whiteheads, and blackheads. This face mask is enriched with tea tree oil, American witch hazel, calendula extract, bamboo charcoal, and vitamin E that help brighten and smoothen the skin. It helps boost the renewal of your facial and body skin cells.
Pros
Contains natural ingredients
GMO-free
Cons
Not suitable for sensitive skin.
Now that you know about the best facial masks for whiteheads, consider the following factors before buying any product.
How To Choose A Face Mask For Whiteheads
The most effective face masks for treating whiteheads address the root cause of the issue, such as bacteria and excess oil. Look for masks containing ingredients with antibacterial properties and astringents to eliminate whiteheads.
Although face mask ingredients are safe for all skin types, some oil-absorbing ingredients like charcoal and clay can be irritating for dry and sensitive skin types.
Avoid masks that contain artificial preservatives and added fragrances, as these elements might cause an allergic reaction and irritate the skin.
Whiteheads can become stubborn and are challenging to get rid of. The facial masks mentioned above eliminate whiteheads from the roots without drying the skin. Scroll up and pick your favorite product from our list.
Recommended Articles
The following two tabs change content below.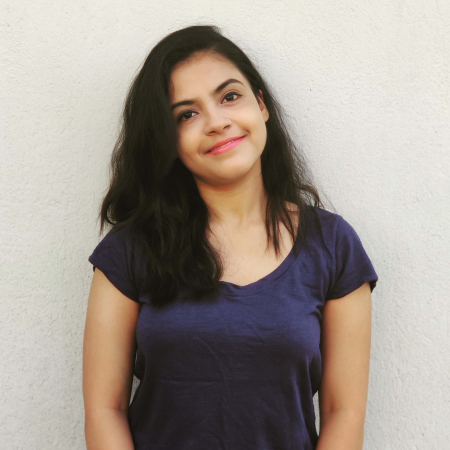 Oyendrila Kanjilal has a Master's Degree in English Literature. As a Beauty and Lifestyle writer, she writes about everything that the modern woman needs to know about grooming and self-care. She also reviews makeup, skin care, and lifestyle products to help readers make the best purchase. She is a trained classical dancer and loves binge-watching web series of different genres.