10 Best Facial Steamers For Sinuses In 2021 – Reviews And Buying Guide 1Steam therapy or steam inhalation is a widely popular treatment for getting relief from cold symptoms or sinus infections. Inhaling warm water vapor is said to be effective in loosening mucus in the throat, lungs, and nasal passages. The process provides relief from symptoms of swollen or inflamed blood vessels for cold or sinus troubles. If you want to try this therapy for sinus relief, check out the 10 best facial steamers for sinus infections. Scroll down!
How Do Facial Steamers Help Your Sinuses?
When the blood vessels of the sinus are inflamed, it triggers symptoms, such as a stuffy nose. An acute upper respiratory infection may be the reason for this irritation. Facial steamers help provide effective steam inhalation that eases feelings of irritation in the nasal passages. The water vapor also allows the mucus lining of the sinuses to thin out, letting them empty more comfortably. With regular treatment, you will be able to breathe without discomfort.
Let's now take a look at the top 10 facial steamers for sinus infections.
Top 10 Facial Steamers For Sinuses
The Pure Daily Care Nano Steamer uses a conventional heating element combined with an innovative ultrasonic vaporizer to generate nano-ionic steam. Nano steam, when blended with negatively charged ionic water particles, is up to 10 times more effective in penetrating the skin. This multifunctional device doubles up as a humidifier and is also effective in treating blocked sinus passages. The package includes a blackhead and blemishes extractor tool kit.
Pros
Multifunctional device
200 ml of water capacity
30 minutes of steam time
Can be used as humidifier or towel warmer
Includes 5-piece blackhead removal kit
Cons
The Lonove Nano Ionic Facial Steamer features an inbuilt atomizing lamp and a sonic atomizer. It generates nano steam with negatively charged ionic particles. Within 30 seconds, it can turn water into micro-fine particles to create a consistent mist. Apart from clearing your sinuses, the device also fits well into your skin care routine. It unblocks clogged pores and leaves you with an improved and youthful skin tone.
Pros
Built-in atomizing lamp
Gets ready in 30 seconds
Requires 50 ml of water
BPA-free
Includes skin care kit and hairband
Cons
None
The Ezbasics Ionic Facial Steamer generates nano-ionic steam to relieve the blockage in the sinuses. It can also be used to deliver steam to your face to treat skin problems like acne and clogged pores. This quick-action steamer produces a soothing mist within 30 seconds of heating time. The flow of steam lasts up to 10 minutes. You can adjust the nozzle and steam flow direction according to your comfort.
Pros
30 seconds of heating time
Steam lasts 10 minutes
Adjustable nozzle
Can be used with essential oils
Non-toxic material
Available in 2 colors
Cons
The Wanlab Nano Ionic Facial Steamer releases nano-ionic steam with 10 times more effective penetration capacity. It provides soothing relief from the symptoms of sinusitis and clears congestion. The CE ROHS-certified facial steamer is flame-resistant and made using environment-friendly materials. You can also use this steamer as a beauty treatment to reduce blackheads and clear clogged pores.
Pros
20 seconds of heating time
Steam lasts 8-10 minutes
Made using eco-friendly materials
Includes skin care kit and hairband
Includes aromatherapy sprinkler
Sleek design
Cons
The Lonove Facial Ionic Steamer helps relieve sinus congestion effectively with its 360-degree petal mouth design. A patented inner UV protection system filters the mist before it is released, making sure to generate only the purest steam for your skin. The facial steamer has an inbuilt atomizing lamp, nano-ionic technology, and an automatic shutoff function for added safety.
Pros
Internal UV protection system
Inbuilt atomizing lamp
Nano-ionic technology
Automatic shut off function
30-second heating time
Steam lasts 6 minutes.
Cons
The VillSure Nano Ionic Face Steamer has an exclusive inhalation attachment designed to clear blocked nasal passages. Apart from relieving sinus congestion, the steamer is also effective for facial treatment. The warm nano-ionic mist penetrates deeply into your skin to hydrate it from within. It also opens up clogged pores and helps reduce acne and blackheads. For facial treatments, the package includes a headband and a pair of face mask brushes.
Pros
Releases nano-ionic steam
Steam lasts 6-8 minutes
30-second heating time
BPA-free
Automatic shut-off
Includes brushes and hairband
Cons
The Duomishu Facial Steamer features an inbuilt ozone lamp that sterilizes the mist giving you a pure and effective steam treatment. It has a large water tank of 100 ml capacity. It heats up within 10 seconds to generate full-powered steam for up to 15 minutes. The hot mist maintains a constant 40 degrees through precise temperature control. The device shuts off automatically after the water is used up.
Pros
10-second heating time
Steam lasts 15 minutes
Releases nano-ionic steam
Precise temperature control
Touch-screen switch for ease of use
Portable design
Cons
The Huadeyi Steam Inhaler For Sinuses releases nano-ionic steam to provide effective relief from sinus congestion. It also penetrates deep into the skin to clear clogged pores and keep it purified and hydrated. The hot mist enhances blood circulation to give you a rosy and flawless complexion. The device has an automatic shutoff system for safety.
Pros
Automatic shutoff
Releases nano-ionic steam
Additional inhalation attachment
2 steam settings
50 ml of water capacity
Easy to use
Cons
No value for money
Poor steam output
The La'prado Facial Steamer For Sinuses helps provide immediate relief from congestion for comfortable and easy breathing. It also takes care of skin issues, such as acne, blackheads, pigmentation, and signs of aging. The inhalation attachment is designed exclusively for nose and mouth inhalation to clear the blockage in the nasal passages. The device releases nano-ionic steam for 6-8 minutes and is compatible with aromatherapy.
Pros
Includes inhaler attachment
Steam control button
12 months return policy
Can be used with essential oils
Steam lasts 6-8 minutes.
Cons
Quality control issues
The cord is short.
The Woodword Facial Steamer For Sinuses has an inbuilt ion generator that charges the water molecules for deep penetration and cleansing. It maintains a constant temperature of 104oF, which allows the hot mist to open the pores for better penetration. The touch screen switch makes the device easy to operate. The package also includes a 4-piece blackhead extractor kit made of stainless steel.
Pros
40 seconds heating time
Temperature control
Portable design
Steam lasts 8 minutes
Includes blackhead extractor kit
Cons
Not value for money
Availability may be an issue.
Now that you are familiar with the best models of facial steamers, let's learn more about the types of facial steamers and how you can choose the best one. Going by market availability, there are three types of facial steamers you can choose from.
Types Of Facial Steamers
These are small and compact models, designed specifically for home use. They are travel-friendly and among the least expensive versions on the market.
These are large models with an adjustable stand for additional support, featured in spas and beauty clinics. They are costlier than their smaller, home-use versions.
These are innovative counterparts of the personal steamers that release nano-ionic steam. These devices are 10 times more efficient than regular personal steamers.
While buying a facial steamer to help relieve sinus congestion, here are some features worth considering.
Features To Consider When Buying A Facial Steamer For Sinus
Facial Steamer Temperature
Some models have a precise temperature control system that maintains a constant temperature throughout the operation. Check that the temperature settings are comfortable as per your needs and tolerance levels.
Although facial steaming does not depend on lots of water, make sure that the water tank can hold enough water to last you for the 5 to 10 minutes of treatment time.
Most models can make steam within 10-20 seconds of heating the water. Note this feature to find a model that heats up quickly but also generates long-lasting steam.
You might be tempted to buy a low-cost model, but it is wise to prioritize quality over the price. A durable device will have more value for money as it will last long. A cheaper one might be flimsy and break down quickly.
Check that the device is not too loud or noisy as that may be off-putting for you and the others around you. A quiet facial steamer will help you relax and enjoy the treatment in peace.
This is one of the safety features to look for in a facial steamer. The auto-shutoff feature ensures that the device powers off on its own when the water runs out.
A user-friendly device is a worthwhile investment, so check for features like a touchscreen button, accessibility, and temperature and steam control.
That was our round-up of the 10 best facial steamers for sinuses. Sinus congestion is painful and uncomfortable, but steam inhalation therapies can help you manage the issue at home without fuss. Choose one from our list of recommendations today!
Recommended Articles
The following two tabs change content below.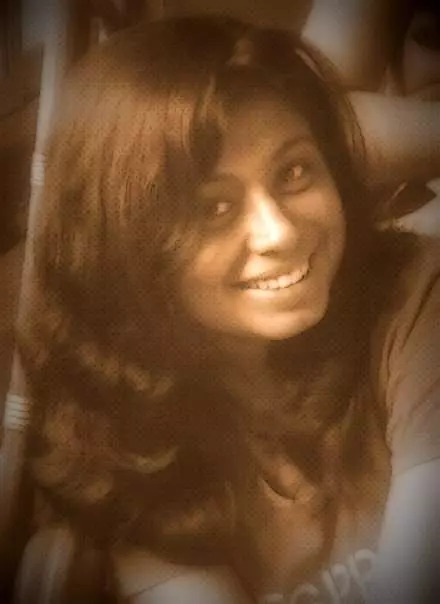 Sakshi Bahal has a Masters degree in English Literature from Calcutta University. She was a part of the editorial team of her school magazine. Her love for writing inspired her to take up literature and follow that up with creative writing after completing her education. She has been writing on beauty and skin care for the past 4 years.Sakshi has also authored a compilation of high school essays. A self-declared bookworm, she enjoys traveling, music, movies, and lots of coffee.