10 Best Indoor Tanning Lotions – 2020
Nothing can match the beauty of sun-kissed, glowing skin. No, you don't have to turn your face to the sun and bake yourself under it to get that tan. Being in the sun for too long can be a risky affair for your skin. Luckily, there are safe alternatives to flaunt that "back-from-the-beach" tanned glow without risking UV damage. Indoor tanning lotions are the best way to get that summer glow on your face. Here are a few options you can invest in. Scroll down.
10 Best Indoor Tanning Lotions
1. Snooki My Beaches Dark Bronzing Lotion
This tanning lotion is enriched with aloe vera and matcha that not only give you a tanned look but also nurture your skin. It makes your skin feel hydrated and gives it a beach glow. It also helps to reduce skin redness.
Pros
Contains natural bronzers
Hydrating formula
DHA-free
Paraben-free
Gluten-free
Odor-shield technology
Cons
None
2. Devoted Creations #Tanlife Hydrating Tanning Butter
This is a luxurious tanning butter that is mild and gentle on even the most sensitive skin. It has an intensely hydrating formula that gives your skin a sun-kissed tan and a beach glow. It contains shea butter that protects your skin and keeps it hydrated.
Pros
Anti-aging and skin-firming effect
Tattoo and color fade protectors
Reduces wrinkles and fine lines
Suitable for all skin types
Hypoallergenic
No parabens
Cons
3. Ed Hardy Coconut Kisses
Have you been using a bronzer for long? It's time to kick it out. This tanning lotion will give you that intense dark gold tan you always desired. It contains a blend of quad tyrosine and MelanoBronze that increase melanin formation in your skin to produce the desired tanned look.
Pros
No added bronzers
No staining
Melanin synthesizer for longer effect
Reduces the appearance of cellulite
Provides intense skin hydration
Cons
4. Australian Gold Cheeky Brown Accelerator Plus Bronzer
It is a tanning lotion with a formula infused with bronzer to give you an intense tan. It has a special Biosin Complex formula, along with herbal DNA, that makes your skin smooth to touch. It also contains antioxidants that neutralize harmful free radicals and give you a youthful glow.
Pros
Contains henna and caramel extract for a bronzing effect
Contains Vitamins A and B5
Mild fragrance
Skin-hydrating formula
Cons
5. Neutrogena Build-A-Tan Gradual Sunless Tan
The best thing about this product is – you can control the amount of tan you want. You can apply this product more often to get a deeper tan or use it less often to get a light sun-kissed tan. It is extremely lightweight and has a quick dry formula. It takes about 2-4 hours to give you a tanned look.
Pros
Clinically proven formula
Quick-dry formula
Sheer coverage
Long-lasting effect
Streak-free
Cons
Contains parabens
Contains alcohol
6. Paint It Black Hemp Ultimate Advanced Silicone Bronzer
This product has an auto-darkening tan technology that gives you an extremely dark tanning effect. It also has a silicone emulsion blend that ensures a smooth and silky application. It contains hemp oil to keep your skin hydrated and moisturized.
Pros
Refreshing fragrance
Silicone emulsion blend
Non-drying
Moisturizing effect
Smooth application
Cons
Contains artificial color
7. Millennium Insanely Black Dark Tanning Lotion
The product claims to have a mega-tingle formula that gives you an ultra-dark tan that even bronzers can't provide. This is primarily for those who are looking for some dark effects. This product has a skin-firming effect on your body. It has a delightful blackberry-citrus fragrance.
Pros
Skin-firming effect
Long-lasting tan
Silicone emulsion
Pleasant fragrance
Cons
Contains parabens and other harmful chemicals
The tingling effect might be strong for some.
8. Ed Hardy Obnoxious Indoor Tanning Lotion
This is an extreme tanning formula, and, as the name suggests, it has a hot tingle formula. So, it's definitely not for the faint-hearted. It gives an extreme bronzing tan with both immediate and delayed results.
Pros
Extreme tanning effect
Contains mangosteen extracts for anti-aging effects
Contains vitamins C and E for moisturizing
Hydrating effect
Contains hemp seed oil for additional hydration
Cons
Contains parabens
Contains artificial color
Not for sensitive skin
The hot-tingle formula gives a tingling and warming sensation.
9. Designer Skin Belle Darling Natural Bronzer
This tanning lotion is specially formulated for fair-skinned beauties. When applied on the skin, this lotion gives a rich tanned effect. It contains natural bronzers, banana, and caramel that boost the tanning effect immediately.
Pros
Skin tightening effect
Instant tan
Suitable for all skin types
Non-greasy
Smooth application
Cons
Fragrance might be too strong for some
Contains parabens
Contains artificial color
10. Designer Skin Black Mega Magical Silicone Bronzing Body Silk
This tanning lotion is lusciously smooth and melts right into your skin. It gives you an intensely dark bronzing effect. It promises to ensure your skin's safety along with offering a glorious tanning effect. It has an opti-glow formula that leaves your skin with a radiant glow.
Pros
Contains amino acids
Long-lasting tan
Refreshing citrus smell
Cons
Contains parabens
Contains artificial colors
If you want to avoid tanning in the sun and on a tanning bed, these self-tanners are the best option for you. Grab any of the bottles and let us know which one gave you the most flattering tan.
The following two tabs change content below.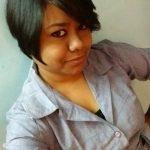 Latest posts by Ramona Sinha (see all)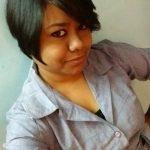 Ramona Sinha
Ramona has a Master's degree in English Literature. She believes that beauty begins with a good skin care regimen and is on a mission to eliminate all toxins from her routine. She helps readers select products and ingredients specific to their skin type and gives out tips to keep their skin healthy in a natural way. When Ramona is not working or experimenting with a new skin care product or ingredient, her books and a passion for music, good food, and traveling keep her busy.