5 Best MLBB Lipsticks For Every Skin Tone – 2021 If you can own just one lipstick shade, that has to be an MLBB shade! MLBB or My Lips But Better is the newest lipstick trend that leans towards the natural color palettes and nude hues, giving you an effortlessly chic appearance. It's perfect for flaunting the no-makeup look. The trend was first flaunted by the K-pop stars but has garnered worldwide attention, especially among the millennials. If you feel like giving it a try but don't know which lipsticks to go for, we can help you pick the right shade. This article lists the top 5 MLBB Lipsticks you can buy and a guide to choosing the right shade for your skin tone. Keep reading.
5 Best MLBB Lipsticks
The BBIA Last Lipstick Red Series has a lightweight formula with a velvet matte texture that glides seamlessly. The shade 12 Fantasy has a reddish hue with a brownish tint, ideal for all skin tones. The lipstick gives a moisturizing finish and minimizes the appearance of lip cracks and wrinkles to make your pout appear smooth, soft, and hydrated. Its long-wearing formula do not feather or smudge.
Pros
Lightweight
Matte texture
Long-lasting
Cons
The Peach C 4 Season MLBB Korean Lipstick contains premium quality ingredients and offers intensely vibrant color. This lipstick has a semi-matte finish with a lightweight and rich texture that feels softer on your lips. The shade April Shower has a beautiful coral hue that adds a refreshing touch to your lips. This peachy-pink hue has orange undertones and suits all skin tones. The lipstick covers the lip creases, making your pout appear plump and firm.
Pros
Lightweight
Semi-matte
Highly pigmented
Cons
None
The Bom My Rose Lipstick has a non-sticky matte finish and contains a rich blend of oils like rosehip, apricot, avocado, Macadamia oils, and vitamin E. It is highly pigmented and prevents dryness to keep your lips smooth and soft. The shade Cherry Red is a bright and intense red hue with cool undertones and looks great on people with cool undertones.
Pros
Non-sticky
Highly pigmented
Non-drying
Cons
None
The Dear Dahlia Lip Paradise Intense Satin Lipstick has a creamy, rich formula and is enriched with dahlia flower extracts, rice bran wax, sweet almond oil, argan oil, shea butter, and cacao seed butter to nourish your lips and give intense hydration. The highly pigmented formula provides a lasting and rich color payoff. The shade 008 Meghan is a cool peachy-coral shade and suits people with pink undertones. It's perfect for making a statement without being overpowering.
Pros
Long-lasting
Highly pigmented
Paraben-free
SLS free
Phthalates-free
Metalloestrogens-free
Oxybenzone-free
Formaldehyde-free
Cons
None
Set your autumn mood with the Etude House Muhly Romance Better Lips in the shade Sunset Picnic. It is a soft matte velvet-textured lip color that gives a gradient look with just one swipe. This matte lipstick contains macadamia oil, and its creamy texture fills in the creases on your lips for soft, velvet-like smooth lips. The Sunset Picnic shade is an intense burnt terracotta shade with a hint of orange and gives a bold color payoff. It stays for at least 6-7 hours and fades to a light orangish-pink stain.
Pros
Matte finish
Non-drying
Fragrance-free
Cons
None
Once you find your perfect MLBB shade, it becomes as valuable as your favorite pair of jeans. It feels comfortable, easy to wear, and goes with just about everything. But how do you get your perfect MLBB shade? Here are three hacks that you should keep in mind.
How To Choose The Best MLBB Lipstick
Find Your Skin Undertone: Determine if your skin undertone is cool, warm, or neutral before picking the right shade. If your skin has a reddish or pinkish hue, you are cool-toned, and shades with cool (blue or purple) undertones will suit you. If your skin has a yellowish tinge, you are warm-toned. Red hues with orange or brown undertone will suit you. If your veins are bluish-green, you have a neutral undertone, meaning any shade will look pretty on you.
Match It With Your Lip Pigmentation: Choose a shade close to your natural lip color or the shade of your inner lips. A lighter shade may look washed out, while a much deeper shade will look intense.
Match With Your Cheeks: If you are still unsure, match the shade with your cheeks. Dab a bit of the tint onto the apples of your cheeks – the area where you get the flushed effect. If it matches the color that matches close to the flushed skin (which you get after exercise or intense physical activity), then that's your MLBB shade.
Most importantly, always check the MLBB shade on your natural skin, minus any makeup. This is the easiest way to pick the perfect shade.
MLBB lipsticks are for days when you want to look effortlessly chic without any makeup. MLBB shades are flattering and versatile enough to match any occasion. If you still haven't found "the one," scroll up and pick one from our list.
Recommended Articles
The following two tabs change content below.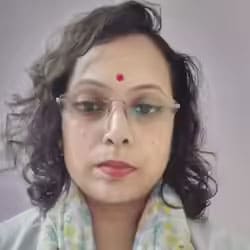 Baishali has a master's degree in English and is an associate editor. She specializes in makeup and fashion and reviews products that fall under these categories. Prior to this, she worked with a digital marketing company in Kolkata where she wrote stories on travel, beauty, and home décor. When she is not working, Baishali loves reading and having intense discussions over a cup of tea.