13 Best Myofascial Release Tools, According To Reviews – 2023
Relax and rejuvenate your facial muscles with these facial tools from Myofascial.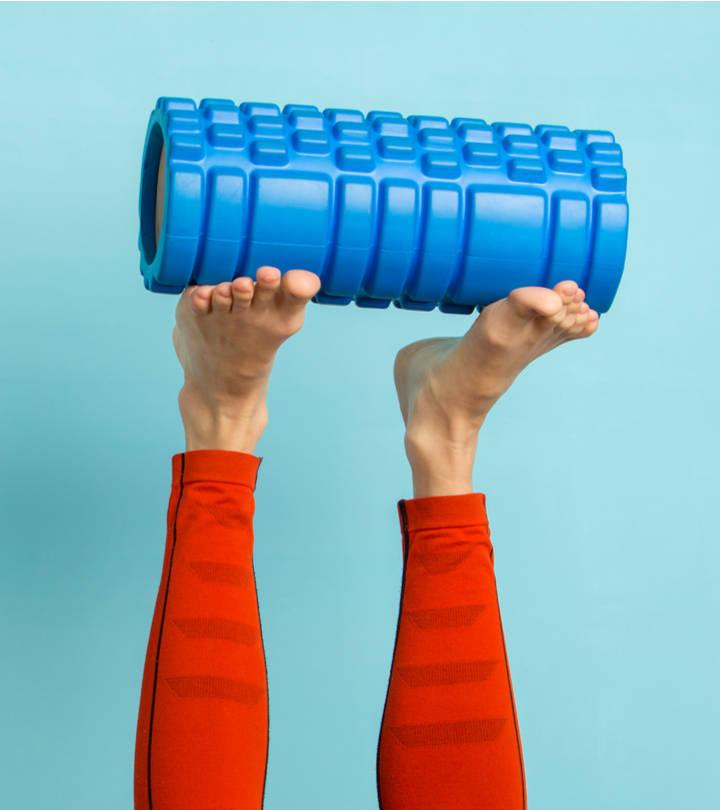 Do you need help with your stiff and tight muscles after your workout? Getting the best myofascial release tool is your salvation. What are they? Let's get into it. Myofascial release is a technique used in physical therapy where pressure is applied to specific points in your fascia, the connective tissue surrounding the muscles. Doing so may reduce the pain and increase your mobility.
Well, if you love working out, then you know the benefits it has to offer. It gets you in shape, keeps your muscles toned, and keeps you happy. While that's a great thing to do, rest is equally important. Adequate rest allows your muscles ample time to recover from all the workouts you have done. While a massage is a fantastic idea, why not just go for the myofascial release tool? They help release tension from those sore muscles and help you to relax. Since there is a wide range of these products out there, we have taken the initiative of putting a list of the top 13 myofascial release tools for you to help you pick the right one. Scroll down to know more!
What Is Self-Myofascial Release?
Myofascial release is one of the many alternate medicine therapies that helps in the management and treatment of immobility in skeletal muscles and pain in the fascial connective tissues— a type of tissue that is thin and elastic and runs through our entire body to wrap structures within our bodies. Self-myofascial release can be performed using a variety of tools and by incorporating certain exercises. Myofascial release helps relax muscles, both larger groups of muscles and smaller, targeted ones and also proves to be useful in improving blood circulation, increasing range of mobility, enhancing lymphatic circulation, and stimulating stretch reflexes in the muscle.
Keep Pain At Bay With The 13 Best Myofascial Release Tools
This myofascial release roller from The Original Body Roller helps complete your workout or even warm you up for it. This efficient roller measures 12.5 x 5.5 inches and comes with a 3D texture and triple massage zones. Featuring dual grid design with finger zones that have ridges, it replicates the pressure action of the palms, fingers, and thumbs of the human hand. This imparts a very natural and comforting feel as you use this myofascial roller. Whether you're a beginner or a professional athlete, you can easily use this roller after running, working out, yoga, Pilates, and even add it to your stretching routine. It is an ideal way to tackle muscle pain and speed up recovery and it helps tame tired hamstrings, calves, upper back, lats, quads, glutes, and even triceps. What do we call it? A highly versatile myofascial release roller worth your investment!
Pros
 Lightweight
 Portable
 Features triple massage zones
 Dual grid design
 Heavy-duty EPP construction
 Available in many color variants
Cons
● Some may find it hard for their liking.
Price at the time of publication: $23.96
This myofascial release ball from Recoup is a cryosphere that is quite useful to tackle joint pain, mobility improvement, muscle strains, and sore muscles. This handy ice massager roller can be your companion right before and after your workout sessions. Easily reaching your neck and shoulder, this roller ball provides you with effective relief from pain and helps bring down inflammation. You can also use it in cold temperatures as it stays cold for up to 6 hours and requires only 2 hours to freeze at a low freezer temperature setting. A little bigger than a baseball, you can conveniently carry this cryosphere in your workout bag. Additionally, its shape makes it easier for you to target the foot/arch stretch as well as larger muscle groups, so you don't have to look for 2 different self-myofascial release tools!
Pros
 Portable
 Easy to grip
 Improves mobility
 Reduces inflammation
 Stays cold for long durations
Cons
 Some may find the ball a little too small.
Price at the time of publication: $49.98
Thoughtfully constructed, the KOA HumanTouch 3.0 Myofascial Release Tool replicates how human knuckles, elbow, and fingers feel during a massage. And what makes this possible is the finger-like spacing between nubs that help relieve soreness in muscle tissues. You can hold this myofascial release tool for long durations without cramping your hands— thanks to its ergonomic design. Its targeted pressure point system lets you reach your neck, shoulders, back, chest, and legs to melt away the pain. Made from German engineered polymer, it has been tested for safety and is one of the best myofascial release tools you can lay your hands on. Brownie points for its compact design, at just 7 x 2.8 inches!
Pros
 Ergonomically designed
 Free of BPA
 PBDE free
 TBBPA free
 Free from phthalates
 Anti-slip grip
Cons
 May not be ideal as a self-myofascial massager
Price at the time of publication: $59.99
A myofascial tool inspired from the traditional Chinese therapy of Gua Sha, the Allshow Myofascial Release Tool helps relieve muscle and joint pain with several additional benefits. The Gua Sha therapy helps reduce inflammation and can be used for any part of the body— glutes, hips, neck, shoulders, and others. Made from high-quality stainless steel, this massage scraping tool is easy to use and the surface does not absorb oils or creams. The best way to use this tool is by first applying oil to the area where you experience pain and then place it at 45 degrees and press it in fine strokes in one direction. With this wonder tool, you can break up soft tissues, aim for lymphatic detoxification, and even treat muscle tightness.
Pros
 Double-beveled edges
 Made from medical-grade stainless steel
 Easy to carry
 Easy to clean
 Promotes blood circulation
 Reduces muscle recovery time
Cons
 May not have an ergonomic design
Price at the time of publication: $13.99
One of the best tools for myofascial release therapy are myofascial release balls, and this pack of 2 fireballs and a self myofascial release lacrosse ball definitely prove the point. Designed by physiotherapists, these balls help eliminate soreness and stiffness in the muscles while improving mobility and blood circulation. Back ache, shoulder pain, or pain in the neck, hamstring, or calves— name your trouble and these balls can solve your problem. While the fireballs help target larger groups of muscles, you can easily target the smaller areas and myofascial release trigger points with the lacrosse ball, thus offering enhanced precision for myofascial release. This kit includes a 1 x 1-inch red therapy ball, 1 x 3.2 inches black massager ball, and a 1 x 65 mm black lacrosse ball in a convenient carry bag!
Pros
 Helps improve blood circulation
 Enhanced gripping power
 Improves flexibility
 Helps release knotted trigger points
 Made from thermoplastic rubber
Cons
 Some may find them a bit too hard.
Price at the time of publication: $34.95
When you pursue sports or make it a point to work out every single day, you need a tool to ease your tired muscles. This stand-out myofascial foam roller from StongTek comes with 4 independent rollers that help relieve stress and soreness in your muscles. These rollers target and release lactic acid that helps reduce inflammation, and thus restores mobility. One unique benefit that this product offers is that it also helps reduce cellulite when you use it consistently for 15 minutes a day, every day. With this nifty myofascial release roller, you can target our neck, legs, arms, shoulders, and other parts of your body, and the foam feels soft against the skin, thus making your massage time hassle-free and comfortable.
Pros
 Compact
 Lightweight
 Portable
 4-wheel rotation
 Non-slip handle
 Soft and safe material
 High-elastic PP bracket
 Can be used for all parts of the body
Cons
Price at the time of publication: $19.99
Myofascial release at home can't get any easier when you use the Empower Spot On Neck & Back Massage Hook with nubs! Featuring 4 nubs in total, 2 of the nubs are situated in the middle of the hook to massage the neck while the other 2 are located at the corners of the hook to target other areas. Designed by experts, this myofascial release stick easily targets trigger points and relieves muscle knots, thus saving you from stress in a matter of minutes. It is designed to look discreet so that you can easily put it to use whether you're at home, at the office, or in the gym. When you invest in this easy-to-use massage tool, you empower yourself to tackle myofascial pain all by yourself without having to spend on an expensive massage session.
Pros
 Ergonomic design
 Features dual neck massage nubs
 Designed by myofascial relief experts
 Lightweight
 Portable
Cons
 Some may find the hook too small.
Price at the time of publication: $24.95
This self-myofascial release ball powered by a battery follows a vibration mechanism to target areas of pain and provide intense relief. It is a peanut-shaped ball with 4 mm thick silicone layer which enables a good grip as you move it around or target it at a spot. It comes with vibration settings of 4 different intensity levels that you can choose out of depending on the intensity of pain. With this innovative, state-of-the-art tool, you can improve blood circulation, eliminate tight muscles, improve pliability, and flush lactic acid in addition to using it for myofascial release therapy. It is both portable and rechargeable, which means you can now relieve muscle pain no matter where you are!
Pros
 Delivers high-intensity vibration
 Ideal contour shape
 4 intensity levels
 10-minute auto shut off
 Comes with a rechargeable lithium battery
Cons
 It may take some time to get used to.
Price at the time of publication: $59.95
What distinguishes the Rolflex Pro Firm Foam Roller for myofascial release therapy is its unique leveraged compression foam that adjusts to the pressure when rolled over any part of the body. Featuring a clam-shape design, this classic foam roller easily rotates over 95% of the body, and you can use it to target any group of muscles both before and after your workout. It helps liberate pain by recovering muscles of soreness and strain. It also comes with a stabilization arm that provides a supportive foundation to the dual stability rollers. You can adjust the roller to use it on large muscle thighs as well as smaller hands— thanks to its adjustment channel. What's more is that you can conveniently carry it to your gym as it is both lightweight and compact, thus making it portable.
Pros
 Ergonomically designed
 Features stability rollers
 Has an adjustment channel
 Non-skid base
 Easy to carry
 Lightweight
Cons
Price at the time of publication: $79.95
If you complain of muscle pain and tightness, the culprit could be the adhesions in your fascia. The Ellipse Pro Myofascial Release Tool by Myofascial Releaser is designed with an accu-sphere ball tip that can be used on trigger points to remediate pain. Aiding in faster muscle recovery and improving blood circulation, this myofascial release tool is a hit among athletes, trainers, and clinicians alike. This versatile tool can also be used before and after your routine exercises to keep muscle soreness at bay. If you're not quite confident about how to use this tool, fret not. The package includes a 152-page guidebook that will walk you through the right way to use the myofascial release tool so that you can get maximum relief.
Pros
 Ideal for IASTM techniques
 Features an accu-sphere ball tip
 Offers multiple grip options
 Optimally rounded edges
 Easy to hold and maneuver
Cons
 Some may find it a bit heavy.
Price at the time of publication: $154.95
Looking for an upgrade from conventional myofascial release roller? This Phenom Vibrating Fitness Roller is here to address your muscle pain woes with its smart design and strong and sturdy construction. It features gel-molded nodules with programmed frequencies that direct the vibration to the exact part of your body that experiences pain. As you roll the foam roller, its pulsations work to flush out metabolites, reducing muscle tension and relaxing your muscles. With a dual function spine grove, it is designed to help reduce pain in one of the most common areas that suffer injury— Achilles' tendon. It comes with 3 vibration frequencies that help bring down the recovery time for your muscles. When you buy this rechargeable roller, you also get a charger with it.
Pros
 Ergonomic design
 Portable
 Rechargeable
 Lasts 3 hours for 1 full charge
 Comes with 1 year warranty
 Comes with a built-in handle
Cons
 The vibrations may not be as strong.
Price at the time of publication: $139.97
Weighing just 5 oz, this deep tissue massager that doubles up as a myofascial release tool is designed such that you can carry it along if you encounter frequent muscle aches and soreness. It offers concentrated pressure on trigger points and massages to reduce muscle recovery time. Most self myofascial release tools fail to reach into muscles for those with muscular body type. However, this massager is designed to deep reach such areas, penetrating into the root of soreness to deliver the right amount of pressure. Whether you complain of pain in the lower back, neck, or shoulder, this massage tool is here to take care of you. Just pack this mini massage tool in your bag and carry it along on your next practice session to use it post-practice and prevent your muscles from getting sore.
Pros
 Designed to feel like a hand
 Made from 100% recyclable foam
 Lightweight
 Portable
Cons
 May not hit the pressure points on the neck for those with a petite neck
Price at the time of publication: $49.95
Are you confused between a myofascial release stick and ball for your muscle soreness? If so, what's better than investing in both? This versatile kit comes with a roller, rounds, block, rod, and helix to offer you with a wide range of options to choose from when tackling pain. Each product in the kit is built to last and help a great deal in increasing mobility when soreness in the myofascial connective tissues restrict movements. Just use it for 10 minutes every day before and after your workout and bid goodbye to pain, soreness, inflammation with this all-inclusive myofascial release tool kit.
Pros
 Reduces inflammation
 Massage balls of different intensities
 Travel-friendly
 Includes a variety of tools
 Easy to use
Cons
 Some may find it expensive.
Price at the time of publication: $140
Choosing the right myofascial release tool can be a daunting task because there are various types of these tools, and one has to ensure that they suit their requirements. To help you with the factors to keep in mind while investing in a myofascial release tool, our next segment is a comprehensive buying guide that is sure to help you find the right tool for you.
How To Choose The Best Myofascial Release Tools?
When you're buying a myofascial release tool, the most important factor to consider is which part of your body needs attention and what exactly you're going to use the tool for. Different tools are designed to address different problems. For instance, while a myofascial release ball helps break knots, a myofascial release foam roller helps target larger muscles like your calves, thighs, and so on. Ask yourself if you need a tool that targets a very specific and small area of trigger points or would you rather put it to use for larger muscles. This will help you check the product label and information about it with the intention of only investing in a product that meets your requirements.
Another aspect to consider when buying a myofascial release tool is the intensity of pain, and thus the intensity of pressure that you would want to work with. Certain myofascial release tools such as a ball or a hook will restrict the amount of pressure you can apply given, they're used for targeted muscles and specific trigger points. If you're looking for a tool that allows you to apply high intensity of pressure, look for a tool that has ridges, can be kept in the freezer for a cold massage (like a cryosphere or a cryotherapy tool), or a tool that vibrates.
The size of a myofascial release tool should justify your purpose as well. If you plan to use a myofascial release tool right before and after your workout sessions, you would want to make sure that the myofascial release tool is not as bulky or large and easily fits in your gym bag. However, if you're sure that you'll only be needing the myofascial release tool at home in case of pains and aches, you can also consider investing in a relatively larger or bulkier tool without having to worry about the size of it.
While some myofascial release tools are designed to be used with the help of another person who would massage the targeted area of your body with the tool, some are self-massage tools that allow you to easily work with them without needing any help. Ask yourself if you're going to use the product by yourself or if you have someone at home who can help you with the massage before buying a myofascial release tool. If you live alone but end up investing in a tool that requires help, it will unfortunately be of little use.
We hope that our buying guide helps you find the best myofascial release tool that suits your requirements. Whether you invest in a myofascial release tool for neck, back, or calves, having a basic idea about using the product right when aiming for a myofascial release physical therapy is extremely crucial. Here's a little guide to help you understand how to use a myofascial tool.
How Do You Use A Myofascial Release Tool?
When you use a foam roller, first identify the sore or tender area that needs attention. Now, place that part of your body on top of the roller. Try to place as much weight of your body on the foam roller as you can as it helps increase the tension on the sore part. You can adjust your body part on the roller such that you can feel the effects while also being comfortable. After finding the desirable position, start rolling back and forth over that part of the body, and do it at a slow pace. And if not a tender area, you can also foam roll your entire body after working out to reduce the tension in your muscles to prevent acute muscle soreness.
A massage stick for myofascial release is supposed to be held by both hands to roll it on the area of your body that experiences pain or soreness. Before you start using your myofascial release roller stick, find a comfortable position to sit on the floor such that it exposes the part of the body you'd want to use the stick on. Now hold the stick and roll it back and forth. Apply and optimize the pressure as per the intensity of pain. The more pressure you exert, the more the intensity of the therapy.
Massage balls are almost used like foam rollers, but what differentiates both of them is that massage balls help target smaller muscle groups. You can place a massage ball against the wall and press your upper back or lower back against it, moving in small circles for pain relief. If not that, you can as well simply apply pressure to the area by pressing against the myofascial release ball for relief from soreness.
Myofascial release hooks generally feature nubs that are used for highly targeted massage. Some of the hooks come with nubs in the middle and at the end. While the nubs at the end of the hook help target shoulders, calves, and chest, the nubs in the mid part are designed to press against the back of neck, which is generally hard to reach, to help those who are looking for a self-massage tool for pain in the back of the neck.
Myofascial release tools offer numerous benefits and can be used for different purposes. It is only when you know how these nifty tools benefit you that you will be able to confidently invest in one and use it regularly or when needed. With that said, here are the benefits of massage using myofascial release tools.
Benefits Of Myofascial Release Tools
 Myofascial release tools work on targeted muscles and trigger points such as feet, hips, quads, lower back, jaw, among other parts to improve your range of motion. Using a myofascial release tool on a daily basis when you have an active lifestyle helps a great deal with better motion. This is especially all the more useful when you practice a sport such as badminton, basketball, football, etc.
 These tools are extremely helpful in dealing with soreness, thus helping in assisting the process of tissue recovery. When you walk long distances or go for a marathon and come back home with stuff and sore muscles, myofascial release exercises with these tools can help relax the muscles, thus reducing soreness.
 Myofascial release tools can also help avoid muscle soreness, especially when you hit the gym. Using these tools for a few minutes before and after the workout session on areas that you plan to work will help keep the muscles relaxed.
 These tools also serve as a great way to relax the body in general by being used as a massage tool.
 Myofascial release tools are also known to improve blood circulation.
 If you have knots on certain areas of the body, these tools can help break these knots and release stress and tension.
Why Trust StyleCraze?
The author Shreya Vishwanathan is a fitness enthusiast. She has a keen interest in various fitness devices. Her expertise in related research helps her bring the top picks from the products available, from which the readers can easily choose. After thorough research and reading multiple consumer reviews, the best myofascial release tools were listed. These tools can effectively reduce Myofascial pain and aid in keeping up with the exercise regime.
Frequently Asked Questions
How often should you do myofascial release?
While it depends on the issue that you would want to address and the intensity of pain you experience, you can practice several myofascial release exercises in a day for pain relief. You can either perform a bunch of exercises all at once or at different times throughout the day. And if you're using a myofascial release tool to relax your muscles before and after your workout, you only have to use it on days you plan to hit the gym.
How do you self-release myofascial pain?
The very reason why several myofascial release tools have been designed is to help make your life easier by giving you the liberty to self-release myofascial pain. Using a myofascial release ball, foam roller, hook, or a stick is the easiest way to do all by yourself if you don't have someone at home to help you with the release.
Do massage guns help with myofascial release?
Yes, massage guns are a great alternative to the new-age myofascial release tools. All you have to do, when you use a massage gun for myofascial release, is aim it at your skin and allow it to pulsate against the muscle. The difference between a myofascial roller or stick and a massage gun is that while you move your body when using a foam roller, the massage gun moves against your body.
Can I do myofascial release every day?
Yes, it is recommended that performing myofascial release exercise every day helps with the pain and muscle soreness.
What is the difference between myofascial release and deep tissue massage?
Myofascial release therapy and deep tissue massage are both hands-on practices in which you apply gentle yet sustained pressure on the fascial connective tissues that experience pain, soreness, or are causing a lack of mobility.
How do you prevent injury with myofascial release?
Myofascial release helps the muscles relax, so using them before and after an intense exercise will prevent muscle tears and strains.
Recommended Article