10 Best Hot Stone Massage Kits of 2021 To Soothe Your Body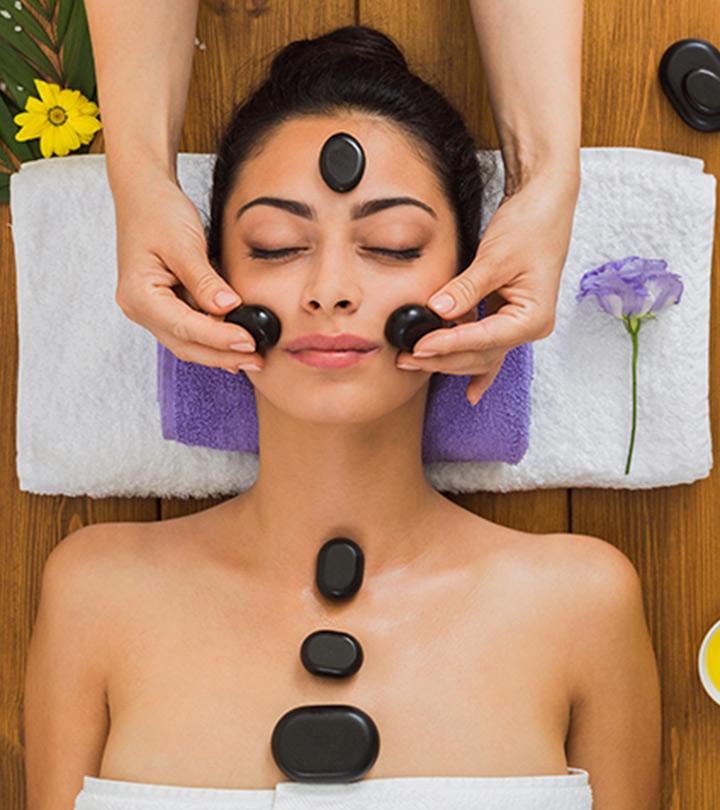 Are you feeling burnt out? It is not easy working from home during a pandemic. You deserve a break from this stress. We have just the right idea for you to pamper yourself and have a much-needed self-care day.  Hot stone kits will help you relax and ease all the tense muscles built up throughout the past few months. During the hot stone massage, smooth, flat, heated stones are placed on specific parts of the body to fix damaged soft tissues in your body. We have listed down the 10 best hot stone massage kits so you can remain stress-free at home!
The stones in the hot stone's kits would usually be made of basalt, a type of colonic rock that retains heat. These stones can be placed on your stomach, chest, face, or spine. Even cold stones are used during this therapy. It is to soothe your skin and increase blood flow to the affected areas. This form of massage is a great way to take a break and let go of all the worries!
The 10 Best Hot Stone Massage Kits Of 2021 For A Self-Care Day
The Conair hot stones kit will make you feel relaxed instantly. It is made to target specific parts of your body that are tense. It helps heat up the body to warm up and relax muscles. It comes with 10 stones of assorted sizes. If you are an athlete and you've overworked yourself, this kit is meant for you. It includes 2 medium-sized stones for the neck and body, 8 small stones for fingers, toes, face, and forehead, and a basin with a lid. A great tip would be to apply a drop of massage oil to elevate the experience for a soothing massage you can't deny!
Pros
Relieves pain from sore muscles
Comes with LED ready light
Easy to use
Doesn't take time to heat
 Cons
This kit with massage stones comes with a portable massage stone warmer that is also lightweight. There is space for all 12 stones in the shell. It easily heats up in 15 minutes and serves as a quick fix for relaxation. What makes this interesting to use is that both sides of the shell can heat up so the rocks are heated up evenly. Keep an eye out so the rocks don't get heated up beyond the given temperature. This hot stone massage kit with a warmer can be a great addition to your self-care day because you deserve it!
Pros
Water-free
Travel friendly
Portable
Heats up fast
Easy to use
Cons
The hot stone massage set has the capacity to hold 10 small calcium carbonate stones or 4 large ones. It has a portable clamshell hot stone heat plate with cool wall touch technology. The heater is perfect to heat stones quickly to give you a therapeutic experience. These 4 heating stones that come with the kit can be used for manicures, pedicures, and facials as well. It has dual-heating elements for quick heating. It is better to heat the rocks at 122℉. It is an ideal personal care kit when you feel burnt out after a long, stressful day!
Pros
Water-free
Heats quickly
Lightweight and portable
Perfect size to cover specific areas
Easy and safe to use
Cons
May not stay hot for long
This hot stone massage set is everything you need to melt away stress. It is time to play some soothing music and relieve your pain with this massage kit. It has 6 large and 6 small natural black basalt volcanic stones. The special feature of the kit is that it has a digital temperature controller so we can have hot stones at the right temperature. The stones are smooth and flat to relieve us from muscle tension and soreness in a jiffy. This convenient massage kit will save you the time and effort of having to go to the spa, so why stress when you can get a massage at home!
Pros
Water-free
Heats up quickly
Improves blood circulation
Releases toxins in our skin
Reduces stress and anxiety
Comes with a selectable temperature of 86-158℉
Cons
This hot stones kit from NICECHOOSE is highly recommended as the flat stones are smooth and non-porous so they can retain heat for a long time. The massage rocks will increase your blood flow and relax your muscles. It helps you unwind, giving you a deeper sense of relaxation. You can choose from 4 sizes to find the best-suited one for you to have a much-needed therapeutic day!
Pros
Easy to use
Smooth stones
4 sizes of stones to choose from
Improves sleep pattern
Cons
It may take time to heat.
This hot stones kit includes basalt massage stones which are highly recommended for their ability to retain heat and their non-porous, smooth texture. One session using this hot stone kit will help ease your tension and increase your metabolism. Self-care day never felt so good, right? The auxiliary hot stones promote blood vessels and eliminate swelling. It includes 20 pieces of stones and 1 heating box.
Pros
Improves blood flow
Increases cell metabolism
Easy to use
Instant pain relief
Cons
The electronic massage kit is the ultimate massage therapist you need as it helps with blood circulation in body parts that have blocked blood vessels. It enhances cell metabolism and eliminates swelling. It is therapeutic as it deeply relaxes and relieves muscle pressure. It comes with 3 types of massage stones of different sizes which are ideal for different body parts.  If you need a well-earned break, this one's for you.
Pros
Eliminates swelling
Pure basalt stones
Relieves fatigue
Heats quickly
Travel friendly
Cons
This massage stone warmer is a quality stone heater that has an adjustable temperature dial. The stones included in this kit increase the rate at which your body processes nutrients and toxins. It deeply relaxes your muscles and melts away your stress and tension. The hand-picked basalt stones can relieve strained muscles as well. You deserve a stress-free day to enjoy a deep sense of relaxation. Say bye to fatigue with this hot massage!
Pros
Portable
Contains 27 basalt stones
Heats quickly
Smooth stones
Cons
The professional hot stones kit is lightweight and easy to carry around, so a self-care day anytime, anywhere. The kit features a bamboo box warmer with stones that are made from black basalt high in silica and iron so we know they can hold heat well. The hot stones help relieve stress and provide comfort and relaxation to your body. It comes with a digital controller to select the temperature you wish.
Pros
Heats up quickly
Fast and convenient
Water-free
Comes with a digital controller
Energy efficient
Cons
The stones may be a little fragile.
What we need after a stressful day is a good massage, right? This hot stones kit from Royal Massage has a double heating hot stone heat plate so it can heat up the stones evenly. It has a capacity of 24 stones which makes it quite versatile. It has a cool outer wall touch technology to provide a luxurious experience. It can also be used for manicures, pedicures, and facials, so why wait? Take a break for a relaxing self-care day!
Pros
Heats quickly
Water-free
Portable
Smooth textured stones
Heats within 10 minutes
Cons
Hot stone massage kits have become popular as they are easy to use and we can have a self-care day right at home. We have listed down the 10 best hot stone massage kits but choosing the right one is important! So here's our buying guide.
How To Choose The Best Hot Stone Massage Kit
The hot stone massage set that you plan to purchase should give you the liberty to control the temperature. This helps because sometimes, certain types of stones tend to get overheated. And when you have no choice to control the heat, you are left with no option but to use overheated stones that may not essentially elevate your massage experience.
There are 3 kinds of stones, igneous, sedimentary, and metamorphic. Igneous rocks are a result of volcanic activity. Sedimentary rocks are formed over long periods and then compressed into solid rock. The metamorphic rocks can be igneous or sedimentary. Igneous rocks such as basalt are highly recommended by therapists rather than metamorphic rocks. They tend to hold the heat longer and are smoother to use on parts of our body. Sedimentary rocks such as marine stones, sandstone, or limestone can be used as they have mineral properties. Basalt is the best one for an ideal massage experience!
It is crucial that your kit comes packed with at least 4 to 10 stones. These many stones allow you to give yourself a full-body massage. Also, make sure that the stones are of different sizes as this helps with using the stones for each part of the body.
Now that we know how to buy a hot stone massager kit, here are the benefits of using one!
Benefits Of Hot Stone Massage Therapy
When heat is transferred to a specific part of the body, it eases muscle tension and pain. It helps increase the blood flow and makes you feel instantly relieved. Even cold stone massages can be effective for anti-inflammation.
Massage therapy can instantly provide stress relief.
A back massage can improve your sleep habits and relax you which makes you feel less stressed out. The hot stones soothe you and make you feel calm.
A hot stone massage can give your body an immunity boost.
Hot Stone Heating Tips
If you are using a deep heating vessel, place a white towel at the bottom and choose your stones.
If you are new to hot stone massage, read the instruction manual carefully to see if you are using it right.
You should heat the massage stones between 130℉ and 145℉.
Even warm stones can burn if they are overheated, so keep a check on the temperature.
If stone warmer requires water, you may need a spoon to scoop out the hot stones
Hot stone kits are a wonderful idea to have a self-care day at home. They relax your muscles and can be an effective way to reduce stress and anxiety. It has been recommended to use essential oils, lotions, or creams to elevate your massage experience. A hot stone massage creates a powerful impact as it offers deep tissue massage and deep muscle massage to provide instant relief. You might feel absolute bliss just after one massage. Hot stones have been around for over 2000 years and we have seen benefits of it such as increased circulation and better sleep patterns. Check out our list of 10 best hot stone massage kits and order one right now for a self-care day you can't deny!
Frequently Asked Questions
Is a hot stone massage good for you?
Yes, it is. It is a helpful way to reduce stress and anxiety. It also promotes blood circulation, relaxation, and eases pain and muscle tension instantly.
How long does a full-body hot stone massage take?
The hot stone massage should ideally be of around 60 to 90 minutes for an ideal experience. The stones can be placed at specific parts of the body.
How long do hot stones stay warm?
Hot stones should ideally be warm for an hour. And as they are placed on our body parts, the body slowly absorbs the heat, thus gradually decreasing the heat levels of the stones.
Does a hot stone massage release toxins?
Hot stone massages are an effective way to release toxins, pain, and improve circulation. It can also eliminate stress besides exhaustion and body aches and it promotes healing.
The following two tabs change content below.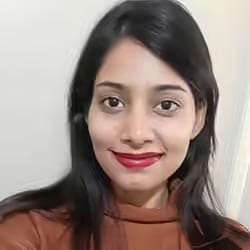 Shreya is an SEO-content writer and has worked with various organizations to craft unique and creative content. Holding a Master's degree in Clinical Psychology, she calls herself a lifelong learner driven by curiosity to tap into different fields and the will to push her boundaries. She combines her curiosity and love for writing to write about subjects that are valuable to fashion enthusiasts.