10 Best Leg Stretching Machines Of 2021 To Buy Online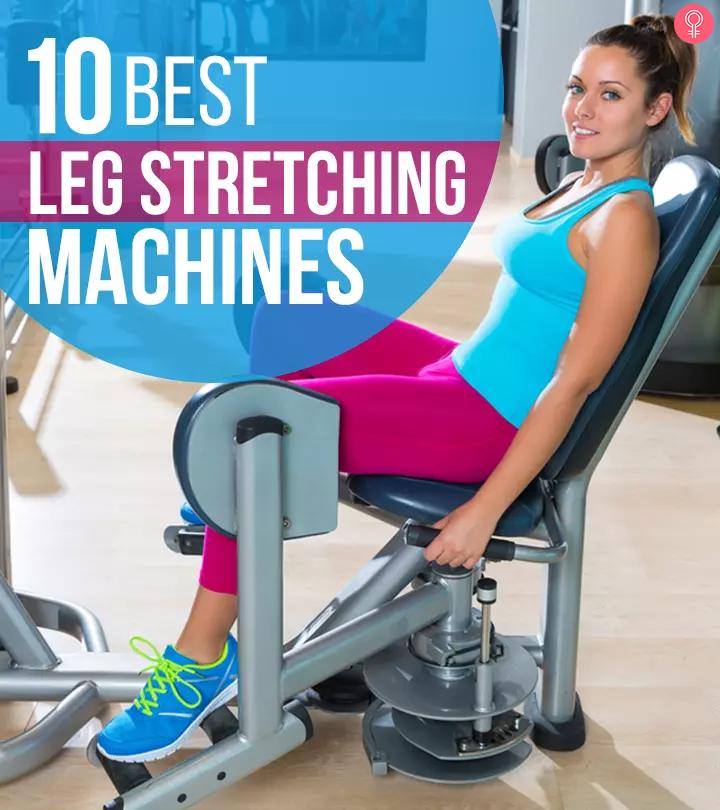 Do you have tight hamstrings or stiff hips? Or, do you just need a good stretch after your daily workout? Leg stretching machines are the solution for these problems. If you want to become more flexible or take your stretching to the next level, try using a leg stretching machine. After all, leg flexibility is important to perform all your daily routines. Stretching is also good for blood circulation. When buying a leg stretching machine, you need to consider some important points like price, size, design, weight, and features. We have discussed these in the buying guide at the end of this article. But first, check out the 10 best leg stretching machines available right now!
10 Best Leg Stretching Machines
Ideal Stretch Original Hamstring Stretching Device is the most affordable and lightweight leg stretching tool.It can be separated into two pieces to fit easily in your bag.It targets the hamstrings and can also be used to stretch your hips, IT band, calf, and groin muscles with some adjustment. It is made of high-quality light steel with heavy-duty construction. The Ideal Stretch Original allows controlled stretching up to an angle of 90°.
This stretching machine provides proper alignment when stretching without the help of a partner or trainer.It is also highly effective for warm-up exercises, post-exercise stretching, physical therapy, and rehabilitation.
Great for stretching your hamstrings without putting stress on the back
Keeps your knee straight for more effective stretching
Works on the hamstrings and calves at the same time
Enables straight and safe hip orientation during the exercise
Product Specifications
Height: 7″
Length: 16″
Width: 8″
Maximum Stretch Degrees: 90°
Shipping Weight:2 lbs
Pros
Easy to use
Sturdy
Wide range of motion
Ergonomic design
Versatile
Easy to disassemble
Easy to store
Travel-friendly
Cons
None
If you want to improve the flexibility of your hamstrings, abductors, and quads, the Valor Fitness CA-30 Leg Stretch Machine is your best option. It is made from heavy-duty steel and quality upholstered vinyl, making it perfect for your home gym. It can rotate up to 180° and stretch your muscles beyond their comfort zone. It also lets users visually see the progress of their stretch with the help of the degrees labeled on the seat pad.
It is designed with high-quality vinyl wheels and a gear system on the bottom of the leg frames for smooth adjustment and to gradually deepen the stretch. The two wheels located in the back of the unit allow the user to lift the front of the machine and move it around their home-gym. It comes with a hand post and an adjustable back pad for the user to sit up straight or slightly lean back, depending on which position is more comfortable.
Made of heavy-duty steel
High-quality wheels
Gear system for smooth adjustment
Virtual tracking of your progress
Product Specifications
Height: 13″
Length: 36″
Width: 24″
Maximum Stretch Degrees: 180°
Weight: 45 lbs
Pros
High quality
User-friendly
Easy to assemble
3-year frame, 2-year padding, and 1-year hardware warranty
Cons
Valor Fitness CA-27 Leg Stretch Machine is specifically designed for home gyms and light commercial use. This leg stretch machine is constructed from high-grade steel and uses double padding loaded with foam for extra comfort. It has wheels at the bottom of the leg pad for adjustments and a back pad with 110° and 105° angled positions.
The machine can expand up to180° to provide a stretch at any flexibility level. It is highly useful for athletes who want to do more stretching.
High-grade steel construction
Foam padding
Adjustable wheels
Product Specifications
Height: 21″
Length:5″
Width:5″
Maximum Stretch Degrees: 180°
Weight: 49 lbs
Pros
Easy to assemble
Easy to store
User-friendly
Durable
Cons
The FIGROL Leg Split Stretching Machine is a simple yet effective splits and flexibility improving device that allows you to work on your hamstrings and inner thighs. This machine offers effective stretching for gymnastics, dancing, taekwondo, yoga, and martial arts. Each of its poles has five holes to adjust the length according to your height. It is also foldable. It is made of extra-thick steel and has an anti-skid foot handle. This handle has a thickened foam groove that is wear-resistant. This simple leg stretcher can improve your leg flexibility, balance, and range of motion.
Scientific design
Extra-thick steel construction
Padded, non-slip handles
Suitable for people taller than 3'2
Product Specifications
Shortest Length:5 cms (21.8″)
Longest Length:3 cms (40.27″)
Maximum Stretch Degrees: 180°
Pros
Adjustable to different heights
Durable
Easy to assemble
Affordable
Cons
DOMINTY 3 Bar Leg Stretcher is an easy-to-use leg split extension device. This leg stretcher targets your leg and thigh muscles. This portable and heavy-duty gym-quality leg stretcher is made from iron and has a 180° adjustable pull bar. It has 6 hole adjustments that offer a full range of stretching capabilities. It features a center handlebar and two leg extensions with soft foam rubber grips and is suitable for yoga, gym, martial arts, and exercise.
Made from iron
Center handlebar
Two leg extensions
Product Specifications
Material: Iron
Shortest length: 5 cms (21.8″)
Longest length:3 cms (40.27″)
Available in two colors: Black and silver
Pros
Durable
Flexible
Unisex design
Comes with a stretching strap
Easy to assemble
Cons
None
If you want a portable leg stretcher in a slightly lower price range, this is the best pick for you. Yi Xuan 3 Bar Leg Stretcher is a lightweight home stretcher that is suitable for martial arts training and basic stretching.
It is made from high-quality stainless steel and has non-slip foam on the handles to prevent scratches. Each pole has 6 holes that you can use to adjust its length, depending on your height. It is the perfect leg stretching tool for children, adults, and seniors. 
High-quality stainless steel construction
Non-slip foam handles
Adjustable length
Product Specifications
Longest Length: 3 cms (40.27″)
Shortest Length:5 cms (21.8″)
Pros
Portable
Lightweight
Easy to store
Inexpensive
Cons
None
Nitrofit Limber Pro Stretch Machine is the best multi-use stretch machine. Its seat is adjustable to fit users of different sizes. It comes with a designated calf stretch station with support bars and instructional displays. It is suitable for your office and home use. It helps relieve sore muscles, increases flexibility, and reduces back and body pains in just a few minutes. 
7 seat positions
3 calf stretch angles
Integrated wheel design
Product Specifications
Height: 5″
Length: 5″
Width: 4″
Weight: 56 lbs
Pros
Easy to assemble
Easy to store
Sturdy
Pain-relieving device
Cons
None
Popsport Pro is the best leg stretcher for people who are a bit overweight. It is made from heavy-duty steel and has an adjustable padded seat with a backrest, padded foot rests, a gear system, and a removable self-locking turning wheel. The machine's width can be adjusted, so you can sit back or lean forward when you stretch your legs. It is perfectly suitable for home and gym use, any sport, or just maintaining your flexibility.
Adjustable padded seat
Gear system
Padded foot rest
Removable self-locking wheel
Product Specifications
Height: 15″
Length:5″
Width: 1″
Load Weight: 330 lbs
Maximum Stretch Degrees: 180° and above
Pros
Comfortable
Sturdy construction
Wide range of motion
Easy to assemble
Cons
Sits too low on the ground
If you are looking for a portable leg that you can carry to your gym or outdoors to work out, try the Century Leg Stretcher. It is a compact and lightweight leg stretching machine to enhance your flexibility in boxing, martial arts, and fitness. It comes with a cushioned seat and a pulley system. The best thing about it is that it can be mounted on the wall when not in use for convenient storage.
Wall-mountable
Cushioned seat 
Specifications
Size: 52″ (18″ when folded)
Warranty: 90 days 
Pros
Easy to use
Easy to store
Compact
Sturdy
Cons
None
This is the best leg stretching machine for anyone who wants to stretch and strengthen their leg, thigh, and calf muscles. It is made from heavy-duty solid steel and has high-density dual-layered padding.
Pro Leg Stretcher uses a gear system and flywheel assembly to ensure complete and gradual stretching. It is great for stretching your inner thigh and groin area effectively. It comes with padded footrests, a comfortable seat, and an adjustable back stretcher. You can stretch beyond 180° with this machine. It is recommended for individuals weighing below 235 lbs. 
l Made from solid steel
l High-density dual layered padding
l Suitable forhome and gym use
Specifications
Seat Size: 4" x 11.8"
Weight Capacity: 235 lbs
Maximum Stretch Degrees: 180° and above
Pros
Comfortable
Easy to assemble
Portable
Good quality
Cons
None
Now that you know all about the best leg stretching machines on the market, let's check out the factors you need to consider to pick the best one as per your requirements. 
How to Choose the Best Leg Stretcher Machine?
While buying leg stretching equipment, the primary criterion you must consider is comfort. Here are some other factors you need to keep in mind: 
1. Sturdy Construction
Leg-training machines usually have a strong construction that allows you to use them safely and delivers efficient performance. Always look for lightweight construction that makes it easy to carry and store.
2. Price
Machines with simple, compact, and portable designs are usually cost less than $100. If you want a leg stretching machine that is equipped with more features, you will need to spend more money.
3. Requirement
Not all leg stretching machines suit all users. Look for a machine that is suitable for your weight and height. It is best to go for a machine that offers adjustable length.
4. Foam And Padding
Insufficient foam and padding are some of the biggest complaints from many users. So, make sure the machine you intend to buy has a padded seat, knee pads, and handles for added comfort.
5. Adjustability
You need to be able to adjust the length and width of your leg stretching machine if you want optimum results. It allows multiple members of the same family to use the same device comfortably.
6. Smooth Functioning
The stretching movement should be smooth, and the return movement should not be abrupt.
7. Stretching Angle
A maximum stretching angle of 180° is enough for most users. Having a leg stretcher that goes beyond this angle may cause injury.
8. Wrist Straps
Wrist straps make it easy to hold the device while stretching your legs. These sewn pieces of cloth or leather that wrapped your wrist help to hold the things tightly. They can also prevent injuries.
9. Great Warranty
Most brands offer a warranty that may range from 90 days to 5 years, limited or unlimited. Some leg stretching machines may offer no warranty at all. So, check for the warranty before making your purchase.
10. Ergonomic Design
Ergonomic designis necessary to help users position themselves accurately. A leg stretching machine should be designed to be user-friendly, safe, and comfortable. It should also be portable and easy to store.
11. Easy Assembly
Some leg stretchers come pre-assembled while others may require some assembly. Follow the instructions given by the manufacturer carefully to assemble it correctly. Also, have a look at the dimensions of the machine and make sure that it will fit through your door if you are assembling it outdoors.
A leg stretching machine can make you more flexible and enhance your workouts. It also offers many other benefits that you can check out in the next section. 
Benefits Of Using A Leg Stretching Machines
Increasesyour ability to relax both mentally and physically
Prevents and reduces the risk of joint and muscle injuries
Enhances physical fitness
Reduces muscle soreness and tension
Increases blood circulation
Reduces back pain
There are different types of stretching machines available in the market for total body or leg stretching. People who are into martial arts, athletics, martial, or yoga can practice their exercises on these stretching machines to gain more flexibility by targeting almost every major muscle group.
Make It A Habit
You can feel tightness in your muscles, irrespective of your age. So, learning and getting into the habit of doing some stretching exercises can do wonders for your overall well-being.
Leg Stretching For Adults
Many adults experience stiffness in their muscles and joints as they age. Just start stretching exercises as a part of your daily to move around easily and stay limber for longer. 
A Word of Caution
Consult a doctor or a fitness trainer before starting any exercise with a stretching machine. It is good to figure out your stretching capability before you start using any of these machines. It can also help you avoid injuries.
That was our list of the best leg stretching machines available right now. We hope this buying guide helps you pick the best leg stretcher for your needs. Pick one from our list, try it out, and let us know about your experience in the comments section below!
Recommended Articles
The following two tabs change content below.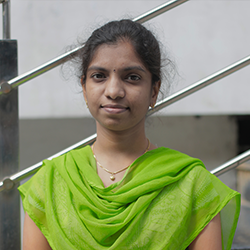 Sindhu Koganti is a Biotechnology graduate and has been in the writing field for over 4 years now. She specializes in writing on Health and Wellness. She has hands-on experience in writing articles and press releases on Life Sciences and Healthcare, Food and Beverages, and Chemicals and Materials. When she's not writing, she loves watching movies and listening to music. She also enjoys traveling.