12 Best Shampoos For Swimmers – 2021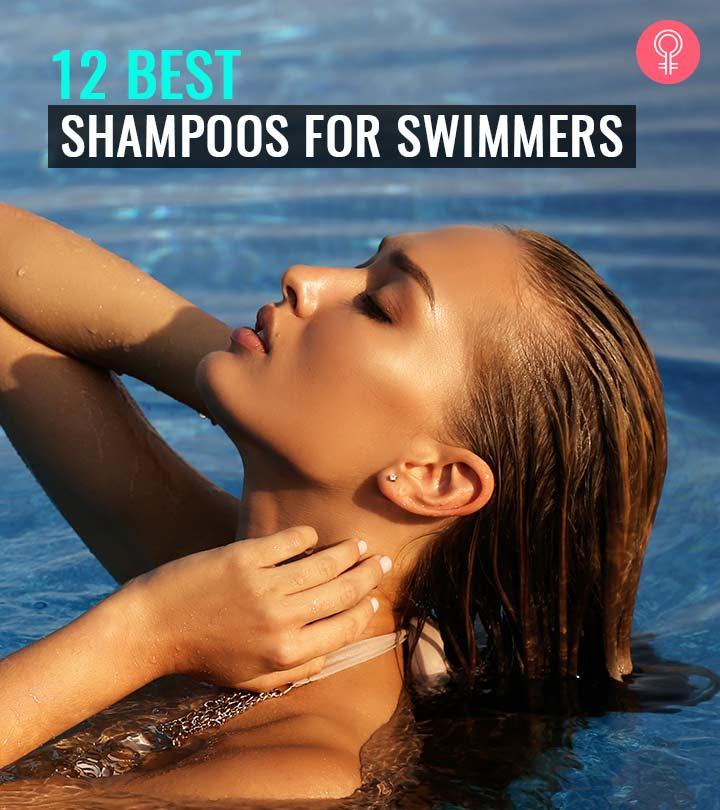 Crushing laps is the best workout when you are in a pool. However, pool water is chlorinated to keep it clean and disinfected. To keep your hair healthy and protect it from damage, you need to look for the best swimmers' shampoos.
Chlorine damages your hair, but a good chlorine removal shampoo can get rid of this chemical from your hair. Your hair is not highly prone to damage with sporadic contact with chlorine, but certain hair types are more susceptible to chlorine damage. If you have dyed your hair of late, it is even more vulnerable to this chemical. The same holds true if you have thin, dry hair. To help you out, we have compiled a list of the 12 best swimmer shampoos to get the chlorine out of your hair and keep it healthy and moisturized. But first, let's answer some important questions about chlorine treatment swimming pools.
What Is The Deal With Chlorine?
Most swimming pools get chlorine treatment because chlorine prevents the growth of algae and eliminates harmful bacteria and other disease-causing pathogens. It also gets rid of other external unwanted impurities in the water. Without proper chlorine treatment, your swimming pool will turn into an infesting ground for germs and noxious waste.
What Does Chlorine Do To Your Hair?
When you swim in a pool treated with chlorine, your hair turns brittle, knotted, and dry. In certain scenarios, your hair may become thin and fall out. When you take a dip in a chlorine-treated pool, your hair absorbs this chemical and strips away the natural oil – sebum – that acts as a conditioner. Frequent exposure to chlorinated water results in split ends, cracks in the hair cuticles, and unhealthy hair.
How Do You Protect Your Hair While Swimming?
You can protect your hair while swimming by wearing a swim cap. Wear a latex or silicone swim cap because they do a lot more than just keeping your hair off your face. The cap also prevents your hair from floating in the pool water in clumps, which looks unsightly. Most importantly, swim caps prevent your hair from being drenched in chlorine water while you swim.
Another great way to protect your hair from the damage caused by chlorinated water is to wash it with a swimmer shampoo for chlorine removal. Check out the best anti-chlorine shampoos in the next section!
12 Best Swimmer Shampoos For Chlorine Removal
This shampoo for chlorine removal is hyped for all the right reasons. It was created by a team of professional chemists particularly for swimmers. It revitalizes your hair and prevents any hair-related problems in the long run. All you need to do is apply it to your hair and leave it on for a few minutes before rinsing it off thoroughly with water.
If you are aware of the Environmental Working Group or EWG, you'll be delighted to know that this shampoo comes with a rating of 1.7, implying that it is free of all red zone constituents.
Use this swimmer's shampoo to bid adieu to the icky feeling after a long time in the pool and the dreaded green chlorine-damaged hair. This shampoo works best with Newton Bay Swimmer's Conditioner to make your hair soft and moisturized.
Pros
Free of harsh chemicals
Suitable for all hair types
Safe for color-treated hair
Pleasant peppermint fragrance
Cons
Contains sodium laureth sulfate (SLS)
Use this chlorine-removing shampoo to cancel out the damaging effects of chlorinated water on your hair and body. This shampoo is gentle on your skin, as it does not contain synthetic fragrances, dyes, and drying sulfates. It is also safe for colored hair. You can also use this body wash-cum-shampoo daily. It is made with natural ingredients and non-synthetic oils that offer loads of benefits for your hair and skin. This multipurpose product is natural and safe for your skin and hair.
Pros
Multipurpose
No preservatives
Sulfate-free
Smoothens the hair
Replenishes hair nutrients
Cons
Thin consistency
Requires lots of product per use
Triswim Chlorine Out Shampoo is another great way to get rid of the green hair caused by swimming. It contains extracts of herbs to treat and nourish brittle, lifeless, and dry hair. The natural herbs like watercress and chamomile get rid of dandruff, flaky scalp, and that bothersome itchy sensation.
This shampoo is not only beneficial for removing chlorine from your hair but also to get rid of harsh chemicals such as bromine and salt from the beach. It also contains the goodness of aloe vera, vitamin A, and vitamin B5. It is used and appreciated by the US Olympic and Water Polo teams.
Pros
Treats the effects of hard water on the hair
Eliminates the foul pool smell
Suitable for all hair types
Pleasant fragrance
Gluten-free
Paraben-free
Cruelty-free
Soothing on the scalp
Cons
May leave your hair dry
Expensive
Malibu C Swimmer Wellness Shampoo is a shampoo for chlorine-damaged hair. It is completely vegan, sulfate-free, and free of all harsh ingredients. This shampoo cleans out everything clinging to your hair from the swimming pool, like chlorine and the build-up of grunge refuses to wash off. This is the best swim shampoo to retain your hair's moisture as well as keep the greening effect of chlorinated water at bay.
This shampoo is infused with allantoin that prevents scalp irritation and inflammation, while rice protein works wonders on your hair to restore its gloss and shine. Vitamin B5 helps fight the adverse effects of the pool's impurities on your hair. Flax protein acts as a conditioner to nurture your hair and keep it hydrated. This ultra-mild shampoo is highly recommended by seasoned swimmers who have been using this product for many years.
Pros
Sulfate-free
Gentle formula
Gets rid of the green tones cause by chlorine
Imparts shine
Moisturizes the hair
Vegan
Sulfate-free
No harsh chemicals
Cons
Not suitable for color-treated and permed hair
The key ingredient in this chlorine-removing shampoo is vitamin C to break down the chlorine on your hair and skin. Solpri Swim And Sport Shampoo & Body Wash helps in neutralizing the chlorine to protect your scalp and skin from itching. The vitamin C in it eliminates chlorine, salt, and bromine. It is safe for sensitive skin as well as colored hair. Vitamin C also protects your skin from any fungal or bacterial infections.
This swim shampoo-cum-body wash is formulated especially for swimmers. It works wonders on sensitive skin to get rid of the tickling and dryness caused by chlorinated water. The chlorine on your hair will be fully removed after a single wash with this shampoo. It also contains the goodness of aloe vera, MSM, and vitamin E to keep your hair moisturized.
The conditioning effect of the 12 amino acids in this shampoo has a soothing effect on your hair and scalp. Say goodbye to brittle, hay-like tresses forever with this shampoo!
Pros
Prevents itching and irritation
Boosts collagen to fight skin infections
Retains hair moisture and gloss
Prevents fungal and bacterial infections
No artificial dyes
Gluten-free
Sulfate-free
Paraben-free
Suitable for sensitive skin
Cons
Daily use may cause scalp issues
Zealios Swim & Sport Shampoo is a shampoo for swimmers' hair. It is mild on your hair and formulated with top ingredients to ensure all aspects of hair care and protection. It is the best shampoo for pool swimmers as well as those who love to take a dip in the sea. Its special ingredients protect your hair from sun and salt damage.
The key ingredients in this swimming shampoo include vitamin B and aloe vera that restore your hair's natural health and shine. Vitamin B works wonders to revitalize dry and brittle hair and prevent split ends. Aloe vera soothes and hydrates the scalp, thus averting dryness and itching.
This shampoo is great for treating green hair caused by swimming. Even other athletes can use this product to cleanse their hair every day.
Pros
Soothes the scalp
Prevents split ends
Suitable for colored and chemically-treated hair
Pleasant fragrance
Gluten-free
Sulfate-free
Vegan
Suitable for daily use
Cons
Ion Swimmer's Shampoo is a plant-based, organic shampoo for green hair caused by chlorine water. It works wonders on your hair to restore its gloss, softness, and manageability in just a few washes. It does not contain any sulfates that can damage your hair. It is also vegan.
If you are looking for the best chlorine removal shampoo, this shampoo is your best bet because it gets rid of all the mineral build-up in your hair after a long session of swimming in the pool. It not only keeps your hair healthy and shiny but also cancels out the visible green color caused by chlorinated water. The moisturizers in it give your hair back its lost health and volume.
Use this shampoo immediately after a swimming session for best results. Take some shampoo on your palm, rub it into your wet hair, lather up, and leave it on for a few minutes before you rinse your hair thoroughly. Your hair will turn silky smooth with a fresh fragrance.
Pros
Adds volume
Moisturizes the hair
Treats brittle hair
Vegan
Sulfate-free
Suitable for all hair types
Safe for color-treated hair
Ideal for daily use
Cons
Peter Coppola Legacy Keratin Concept Clarifying Shampoo is perfect for you if you swim regularly in a chlorinated pool. Use this swim shampoo right after your swimming session to keep your hair protected from the chlorine odor.
This high-performance clarifying shampoo has a pH value of 8 to cancel out the toughest environmental build-up in your hair. Swimmers prefer this shampoo because it also eliminates excess oil from their hair and scalp.
Pros
Removes excess oil and dirt
Gentle for daily use
Affordable
Does not dry out the hair
Unisex
Cons
Difficult to squeeze out from the tube
Lots of product required per use
CurlFriends Purify Clarifying Shampoo is the best chlorine clarifying shampoo for curly hair. It eliminates product residue, undesirable build-up, mineral deposits, saline saltwater, and chlorine from your hair after a swim. Use this salon-quality shampoo to get frizz-free, gorgeous curls. After use, your hair will feel smooth, clean, and soft.
This clarifying shampoo is also safe for colored hair. Use it once a week to gently cleanse, detoxify, remove frizz, and boost the health of your curly hair.
Pros
Gentle formula
Does not dry out the hair
Removes excess oil
Safe for color-treated hair
Fresh citrus fragrance
Cons
Use the Truss Miracle Summer Shampoo to get chlorine out of your hair and protect it from lake, pool, and ocean water. This is the best shampoo for saltwater to keep your hair safe from chlorine and salt damage. It contains UV filters to protect your hair from sun damage and prevent your hair color from fading. It also keeps your hair moisturized.
This shampoo is gentle on your hair and suitable for all hair types – normal, straight, dry, curly, smooth, dry, damaged, and oily. The pH-balanced formula of this shampoo works on the hair cuticles, restores moisture, and keeps your hair healthy, shiny, and manageable.
Pros
Safe for color-treated hair
Makes your hair more manageable
Prevents sun damage
Sodium chloride-free
Suitable for all hair types
Refreshing menthol fragrance
Cons
UltraSwim Chlorine-Removal Shampoo works wonders on your curly hair to eliminate chlorine as well as copper deposits from your hair. This shampoo has the goodness of vitamin E and aloe vera to keep your hair moisturized, healthy, and soft. It also gets rid of the pungent chlorine smell from your hair, even if you have been in the pool multiple times.
You can use this shampoo on permed or colored hair. For best results, use the UltraSwim Conditioner right after this shampoo and leave it on for a few minutes before rinsing your hair. It treats dry, damaged hair and prevents split ends.
Pros
Moisturizes the hair
Safe for permed and color-treated hair
Gets rid of the chlorine smell
Makes hair manageable
Eliminates green coloration
Gentle for daily use
Cons
Needs to be used with a conditioner for best results
Requires lots of product per use
Aubrey Swimmers Shampoo removes chlorine from your hair right after you get out of the pool. It removes not only chlorine but also other mineral build-up without damaging your hair. It works well on even gray and blond hair. It restores moisture with the goodness of essential nutrients like organic jojoba oil and quinoa protein.
This shampoo is 75% natural and vegan and does not contain sulfates, parabens, phthalates, or gluten.
Pros
Suitable for blond and gray hair
Natural ingredients
Sulfate-free
Paraben-free
Phthalate-free
Gluten-free
Balances the pH of scalp and hair
Pleasant apricot and almond fragrance
Cons
Does not lather
Requires conditioner for better results
Not every shampoo works well on swimmers' hair to remove chlorine, mineral build-up, and pungent odor. Check out the next section to pick the best chlorine removal shampoo to get the best results.
How To Choose The Best Swimmers Shampoo – Buying Guide
Chlorine And Heavy Metal Removal
It is one of the most significant features of a good chlorine removal shampoo for swimmers. The shampoo you buy should remove metal, chlorine, and mineral build-up from your scalp and hair.
Your hair has natural oils that keep it safe from damage. When you are in the pool for long hours, your hair absorbs the chlorinated water, thus robbing it of the natural oils. It makes your hair dry and brittle and leads to hair loss and tangles.
Your hair also absorbs the copper, changing its color to an unpleasant green. You need a shampoo that removes the chlorine and heavy metals to restore your hair's natural shine, moisture, and health.
Moisturizers
Once the chlorine and heavy metals are removed from your hair, you need something that will soothe and moisturize your hair to undo the damage. The essential ingredients in a good shampoo are minerals, vitamins, aloe vera, and natural oils.
Vitamin E and aloe vera are known to fight dryness and brittleness to keep your hair hydrated.
Hair Growth
Some pool chemicals can slow down or even stop your hair from growing. It is a serious concern if you are a swimmer with long hair. Your hair will not only be dry, thin, and brittle, but it will stop growing to replace the lost hair.
Therefore, you need to look for a shampoo that is rich in nutrients to repair hair damage and protect it from the heavy metals and chlorine in the pool water.
Make sure your shampoo contains proteins, antioxidants, and vitamins to fix damaged hair and boost protection.
Ingredients
Never forget to check the ingredients of a swimmers' shampoo. They usually contain proteins, minerals, vitamins, and aloe vera.
Vitamins A, B, C, and E are included in certain shampoos to fix hair cracks and make it stronger. Proteins in your shampoo work on your hair follicles and cuticles to avert serious metal build-up. Aloe vera soothes your hair and scalp.
Choose the best swimmers' shampoo that does not contain sulfates, gluten, parabens, or formaldehyde that lead to dry, itchy scalp.
Don't let the fear of hair damage prevent you from chasing your dreams, spending time splashing around in a pool, or relaxing in the sea. Use the best chlorine removal shampoo that will benefit your hair. Use one of the shampoos from the ones listed above to protect your hair from that pesky chlorine!
Frequently Asked Questions
Does swimming in chlorine water make your hair turn green?
Chlorine alone does not make your hair green when you swim in chlorinated water. The copper and chlorine together build a thin film that sticks to your hair, making it green. The exposure to chlorine and metals makes your hair lose its natural oils and color.
Does wearing a swim cap help keep chlorine out of your hair?
Yes, it does. Swimming caps keep your hair from getting wet and soaked in the chlorine-treated pool water. If you are a swimmer, wet your hair first under a shower and then wear a swim cap. You can even apply a little conditioner before wearing the cap to keep your hair protected in the water. Do not go overboard because too much conditioner leaking into the pool is not good for the other swimmers.
I heard putting oil in my hair before I swim can help. Is it true?
Yes, applying oil keeps your hair a little protected before you get into the swimming pool. Take a shower before swimming to rinse off the deodorant and sweat from your skin or hair so that it takes less chlorine and pool water when your hair is already soaked.
Do the chlorine shampoos affect colored hair?
A few anti-chlorine shampoos do not work well on colored hair. Check the label to find out if a shampoo is safe for color-treated hair.
Can you use shampoo in a pool?
No, you cannot use shampoo when in the pool, even if it is all-natural. This is because it can escape into the water, which is undesirable for the other swimmers.
The following two tabs change content below.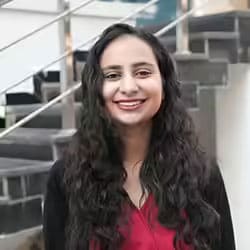 Arshiya Syeda
Arshiya Syeda is an editor and certified counselor. Ever the lover of the written word, she served on the editorial boards of her school and college newsletters. Writing articles on hairstyles, hair care, and nutrition helped her combine her love for reading, writing, and research. As an editor, she helps her team members deliver polished and meticulously researched content. Arshiya is fluent in English, Urdu, and Hindi and aims to become a multilinguist by learning German and teaching herself American Sign Language (ASL).