10 Best Oriflame Face Washes To Buy in 2018 (Our Top Picks)
Oriflame is an international cosmetic company which was founded by two brothers in 1967. The cosmetic brand sells its products in more than 60 countries worldwide. It has some of the most amazing and high quality products under its name which includes skin care, hair care, perfumes and makeup products. Today, we are presenting top ten best face wash from this renowned brand.
The Best Of The Oriflame Face Wash Range:
1. Optimals Foaming Cleanser:
This face wash is enriched with elderflower extracts which softens and tones the skin to keep it nourished and refreshed. The face wash lathers really well and washes away easily without leaving any soapy residual behind. This amazing foaming cleanser purifies the face thoroughly and prevents outbreak like zits and pimples.


[ Read: Face Wash for Sensitive Skin ]
2. Optimals White Foaming Cleanser:
This product claims to lighten and brighten the skin tone in just 4 weeks. This skin lightening cleanser is enriched with mild surfactants which removes dead skin cells and impurities from the skin to make it healthy and fair. The cleanser actually works to make the skin light and glowing. It suits all skin type and does not break out or irritate the skin. This fabulous face wash does not lather much, but still effectively cleanses the skin to reveal a soft and supple skin.


3. Acai and Pomegranate Anti-Oxidant Face Wash:
This is a 100% organic face wash and contains acai and pomegranate as its active ingredients. The anti-oxidant content in this face wash cleanses the skin and protects it from daily pollution and dirt. The product is extremely gentle and makes the skin fresh, bright and glowing.


4. Pure Nature Organic Soothing Face Wash:
This soothing organic cleanser comes with the goodness of arnica and aloe vera which soothes, moisturizes and regenerates the skin to give a healthy and glowing skin. The face wash lathers well, spreads easily and removes all dirt, grime and impurities effectively without drying out the skin. It is extremely gentle on the skin and does not irritate or break out the skin.
[ Read: Face Wash For Oily Skin ]
5. Pure Skin Face Wash:
This cleansing gel is ideal for oily and pimple prone skin. It removes excess oil from the skin to prevent acne and pimple breakout. The gel cleanses the skin well and the menthol in it leaves it cool and soothing. It has a neat and sturdy packaging and 1 bottle lasts a really long time. This is the best oriflame face wash for pimples and such troubles to be kept at bay!


6. Tea Tree and Rosemary Purifying Face Wash and Tone Gel:
This face wash is a part of Oriflame Tea Tree oil purifying range. This 2 in 1 gel comes with the goodness of tea tree and rosemary which removes excess oiliness and impurities from the skin and even helps to clear out the blemishes. This orifalme face wash for oily skin purifies and tones the skin and calms pimple prone skin. It even reduces blackheads and white heads with regular usage.


7. Oriflame 3 in 1 Face Cleanser:
This cleanser comes with the goodness of vitamin E and cornflower extract which nourishes and moisturizes the skin to keep it toned and wrinkle free. Cornflower and tannins provides a stimulating and refreshing effect to the skin and is extremely beneficial for sensitive skin. The cleanser maintains oil balance during cleansing and prevents it from over drying. The cleanser even removes every trace of makeup effectively.


8. Grape Antioxidant Face Cleaner:
This foaming cleanser contains pure organic grape extracts which gently removes makeup and every trace of dirt and pollution. The antioxidants in this cleanser provide elastin to the skin to make it firm and youthful. The cleanser is suitable for normal to combination skin. It is very gentle on the skin and keeps the skin well moisturized throughout the day.
[ Read: Lotus Herbals Face Washes ]
9. Pure Nature Organic Blueberry & Lavender extract Calming Face Wash:
This soft gel cleanser contains organic blue berry and lavender extracts which calms sensitive skin and protects the skin from harsh sun rays and pollution. It effectively cleanses and moisturizes the skin to make it look young and healthy.
10. Time Reversing All-in-1 Magic Cleanser:
This is a revolutionary cleanser which is especially formulated for dry and aging skin. This all in one cleanser cleanses, tones and removes makeup from the face. The rich cream cleanser transforms into voluptuous oil when it comes in contact with the skin. The face wash is enriched with Vigna Aconitifolia seed extract which boosts cell renewal and gives a fresh and vibrant complexion with every use.


*Subject to Availability
Hope you enjoyed the article. Please leave us a comment.
Image Source: oriflame.com

The following two tabs change content below.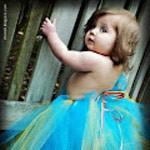 Latest posts by Arshi Ahmed (see all)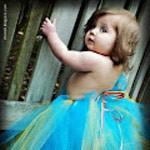 Arshi Ahmed
I'm Arshi who loves makeup, fashion and cars. Writing is my comfort!!! I love learning new languages. Gardening and cooking are my passions. I love to write articles which would simplify people's life.I go crazy when it rains and find fun in getting drenced. Life to me is a cup of coffee you need to blend all the ingradients in right proportions, Hope my posts are helpful!!! stay positive and keep smiling !!