A perfume is more than just a beauty product. Its scent can define your personality – who you are, and how you want to present yourself to the world. If you are what you eat, you are also who you smell. Some of us prefer crisp and clean fragrances, while others go for fruity tones or feminine floral scents.
Perfumes are an extremely personal choice. Not all perfumes are impressive enough to become your choice, and when it comes to selecting the best perfume, we either choose the ones that belong to reliable brands or end up trying new perfumes every time in search of the best.
To help you pick the best ones, here are some all-time favorite perfumes for women.
Top 19 Perfumes For Women
1. Miss Dior By Christian Dior
Buy Miss Dior By Christian Dior For ₹ 12,399.00 @www.amazon.in/-miss-dior-by-christian-dior
Discover the scent that inspires love and romance with Miss Dior by Christian Dior Eau De Parfum. It has been created especially for elegant and spirited young women. It has a sensual blend of Egyptian jasmine, Italian mandarin, and patchouli, which truly capture the dazzling spirit in a modern and fruity fragrance.
Inspired by true love, Miss Dior is a light, fresh, summery chypre. For that bountiful woman who is still a girl at heart. She is chirpy, bubbly, and lots of fun. And she needs an exotic rush of zesty mandarin and some fruity spunk. A classic fragrance for that creatively sparked, daring woman.
2. Rose Essentielle By Bvlgari
Buy  Rose Essentielle By Bvlgari For ₹ 4,901.58 @www.amazon.in/-rose-essentielle-by-bvlgari
This is a delicate, beautiful, and sense-awakening perfume. Bvlgari Rose Essentielle Eau De Parfum feels like a beautiful bouquet of roses. This scent spells spring, love, and romance. The soft and floral smell is provided by the deep Turkish rose and rose prelude. The heart of the perfume is lined with the fruity smell of blackberry, which is balanced perfectly with delicate violet and jasmine trace. The dry down has sensual notes of sandalwood and patchouli.
3. Chance Eau De Parfum By Chanel
Buy Chance Eau De Parfum By Chanel For ₹ 11,900 @www.amazon.in/-chance-eau-de-parfum-by-chanel
Chanel Chance Eau De Parfum is for the ones who dare to dream. The fragrance comes in an unexpected floral scent that attracts everyone towards it. It is a sweet and sensual scent, filled with vitality and energy, and evolves from one moment to the next. The top notes include pink pepper, lemon, and pineapple. Hyacinth, jasmine, and iris are the heart, followed by the base which encompasses patchouli, vetiver, amber, and white musk. The perfume is a wave of extreme freshness with flowery notes that continue into a sensual, spicy composition.
4. Bombshell By Victoria's Secret
Buy Bombshell By Victoria's Secret For ₹ 3,593.65 @www.amazon.in/-bombshell-by-victoria's-secret
The Victoria's Secret Bombshell Eau De Parfum comes in a gorgeous emerald-cut bottle. It has a fruity floral fragrance with a glamorous blend of vanilla orchid, purple passion fruit, and Shangri-la yellow peony. The perfume comes with a wave of freshness in hot and humid weather.
It is the sexiest and most famous fragrance by Victoria's Secret. The oriental notes blend well with the floral and citrus top and the fruity heart. The spicy and herbaceous base lends it a complete lady-like daintiness.
5. Black Orchid By Tom Ford
Buy Black Orchid By Tom Ford For ₹ 9,850.00 @www.amazon.in/-black-orchid-by-tom-ford
The perfume comes in a fancy packaging with a sleek, slim, deep purple bottle that is a class apart. Being classy is Tom Ford's specialty. Full points for the packaging.
The Orchid Eau De Parfum is a scent you can identify from a distance. The sultry woods and rich accords present in the perfume help to bring out the skin's natural perfume. It is a unique and seductive scent that is blended with deep floral and citrus notes – an extraordinary blend.
6. Allure Sensuelle By Chanel
Buy Allure Sensuelle By Chanel For ₹ 15,649.35 @www.amazon.in/-allure-sensuelle-by-chanel
Chanel's Allure Sensuelle Eau De Parfum is definitely a head-turner and worth every penny. The perfume reveals a fascinating facet of a woman's allure with a combination of vanilla and amber patchouli. It is modern, magnetic, and different. It has been created especially to draw a woman into a sensual universe with a sweet, floral, and oriental note that blends well with the spicy accents.
7. Baiser Vole By Cartier
Buy  Baiser Vole By Cartier For ₹ 7,353.00 @www.amazon.in/-baiser-vole-by-cartier
This new fragrance by Cartier is resplendent with the crystalline scent of lilies. It is also described as the fragrance of a fresh and blossoming lily, picked in the dazzling candor of its first few days of life. While its start is sparkling and bright, Baiser Volé becomes warmer and richer as it develops. With the first drop of fragrance, you encounter the scented pistils of the lily, the heart encompasses elegant lily petals, while the base notes offer green leaves of lily.
If you are drawn to floral and sophisticated scents, you must definitely try this perfume for it renders a feminine touch and boosts your confidence. The fragrance is available in an elegant glass bottle with a golden stopper.
8. Le Parfum By Elie Saab
Buy Le Parfum By Elie Saab For ₹ 5,633.60 @www.amazon.in/-le-parfum-by-elie-saab
Le Parfum has an oriental floral fragrance. The top notes feature Calabrian bergamot blended with magnolia – a mix of fresh citrusy accents that bring lightness and radiance. The scent of orange blossom and rose honey in the heart mark the signature of the Elie Saab perfume. In the base notes, an irresistible green almond scent blends with vanilla to form an infusion that will definitely be a new addiction. This perfume can be summarized as being fresh, refreshing, and energizing.
9. Chloe New By Chloe
Buy Chloe New By Chloe For ₹ 8,508.95 @www.amazon.in/-chloe-new-by-chloe
Chloe New by Chloe Eau De Parfum is a beautiful and simple scent. The fragrance is great for work or even a night out. It has an innocent, yet sexy charm about it. The top notes are freesia, litchi, and peony. Lily, magnolia, and rose are present in the heart, with cedarwood, musk, and amber enhancing the dry down. The fragrance is feminine in a not-so-traditional way, where all the components play against each other to make and elegant, yet daring combination. It is a versatile perfume that lasts for long and can be used every day.
10. Romance By Ralph Lauren
Buy  Romance By Ralph Lauren For ₹ 5,199.00 @www.amazon.in/-romance-by-ralph-lauren
This fragrance evokes the timeless feeling of falling in love again and again. It has the essence of velvety woods, extravagant florals, and seductive musk. This perfume is recommended for those who are looking for a heavy and musky, yet classy and elegant combination. The composition begins with notes of rosy blended with citrusy oils. The heart has an offbeat combination of water lily, lily, and white violet with spicy notes of carnation and ginger. Patchouli, oakmoss, and white musk end the symphony on a high note.
11. Juicy Couture By Juicy Couture
Buy  Juicy Couture By Juicy Couture For ₹ 8,699.00 @www.amazon.in/-juicy-couture-by-juicy-couture
Capturing the temperaments of the girl who is the master of her right, cheeky, bold, and naughty yet sweet, not too much, but just right. Juicy Couture is a fragrance for women who are never afraid of the limelight. The fragrance is a fruity bang that meets floral hints and a light woody hue, not to forget the tones of vanilla and patchouli. The mood is set, and it is flirty, romantic, and seductive – making every moment very precious.
12. Gucci Guilty For Women By Gucci
Buy Gucci Guilty For Women By Gucci For ₹ 4,200.00 @www.amazon.in/-gucci-guilty-for-women-by-gucci
Passion, power, and deception – this fragrance spells mystery and rebellion. Yet, it is extremely plush and sophisticated. Gucci Guilty is for the nocturnal woman. Feminine peachy tones meet a peppery punch that is finished with mandarin, amber, and patchouli, not to forget the light floral hues to balance out the spicy tones. Constantly reminding her that though she is strong and powerful, she is still a dainty, sophisticated woman.
13. Chanel No. 5 By Chanel
Buy Chanel No. 5 By Chanel For ₹ 9,490.00 @www.amazon.in/-chanel-no-5-by-chanel
Chanel No.5 defines the epitome of womanhood. A woman has many dimensions – sweet, strong, impish but classy. This fragrance is truly an original and timeless classic. It is like carrying a fresh bouquet of flowers with you every day, everywhere. Ylang-ylang, may rosé, and jasmine blend to paint the most elegant picture for a woman who knows who she is and what she wants.
14. L'eau D'issey Absolue By Issey Miyake
Buy L'eau D'issey Absolue By Issey Miyake For ₹ 4,398.98 @www.amazon.in/-l'eau-d'issey-absolue-by-issey-miyake
This eau de perfume is inspired by the sunset and the flawless jasmine that blooms at night for the beaming moon. This one is for those majestic women, who are bold yet beautiful. Bright yet intense. Floral notes of jasmine, lotus, and freesia, bathed with fresh honey and vanilla, make this scent truly precious for a woman who is absolutely worth it.
15. Loverdose By Diesel
Buy Loverdose By Diesel For ₹ 5,280.00 @www.amazon.in/-loverdose-by-diesel
When the bottle is designed to symbolize a bleeding purple heart, you must know you are meant to be a stunning, yet deadly armament of seduction made to kindle desires like never before. Floral, spicy, zesty, combined with molecules that stimulate the lustful part of your brain, and transform you into the ultimate seductress. You will never have to try too hard after a few spritz of this mesmerizing fragrance.
16. 212 VIP Rose By Carolina Herrera
Buy 212 VIP Rose By Carolina Herrera For ₹ 4,495.00 @www.amazon.in/-212-vip-rose-by-carolina-herrera
She is confident, she is independent, she loves to walk into that party, and she is always the soul of it. When she sips her champagne, and it accidentally spills, it emits a fragrance – Oh! So sweet! Inspired by that moment, the 212 VIP Rose by Carolina Herrera includes an enthralling combination of champagne, rose, amber, and musk. This fantastic blend creates not just a moment, but also spins a dream.
17. Burberry Women By Burberry
Buy Burberry Women By Burberry For ₹ 2,619.00 @www.amazon.in/-burberry-women-by-burberry
She is simple, elegant, and extremely charming. She loves the city and the long walks by the lit-up bridge. For her, less is more. She smells of peach; she smells of jasmine, but she also hints musky, woody notes with tones of vanilla. Clear, sharp notes for a woman who is indeed what the best women are made of. Burberry Women paints an enigmatic picture of the woman of today with fruity top notes, woody-floral heart notes, and a dry down of musk and vanilla.
18. Lady Million By Paco Rabanne
Buy Lady Million By Paco Rabanne For ₹ 4,199.00 @www.amazon.in/-lady-million-by-paco-rabanne
For that precious woman who must always be treated like a jewel. She is outlandish, she is enigmatic, she seems like she dawns from the deserts of Arabia. The perfume starts off fresh, floral, and woody, trailed delicately by bitter orange, raspberry, and neroli. This is followed by the carnal scents of Arabian jasmine, with an underlining of gardenia. The composition finishes with patchouli and amber. This fragrance is an apt choice for the woman who deserves to bathe in milk and gold.
19. Tommy Girl By Tommy Hilfiger
Buy Tommy Girl By Tommy Hilfiger  @www.amazon.in/-tommy-girl-by-tommy-hilfiger
Fruity yet floral, this fragrance engulfs you in its warm embrace. The top notes are black currant, camelia, mandarin orange, and apple tree blossom forming a fresh and fruity amalgamation. The heart is delicate and floral notes, and includes honeysuckle, lily, violet, mint, grapefruit, lemon, and rose. The scent finishes off on a stronger note with accents of magnolia, leather, sandalwood, jasmine, and cedar.
There is always a fragrance for every kind of girl. All you need is to know yourself and to know what you want. And then, no one can stop you from smelling like a dream.
Recommended Articles:
The following two tabs change content below.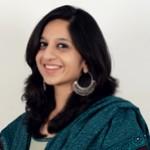 Latest posts by Shirin Mehdi (see all)