10 Best Japanese Eye Creams – Our Picks For 2019
Do we even need a separate cream for your eyes? Isn't the face moisturizer enough?
This is how we justify skipping eye creams. A lot of women never really take as good care of the skin around their eyes as they take care of their facial skin. And this is wrong.
Sadly, the skin around your eyes ages faster than your facial skin, and that's why you need a special eye cream for that area. Japanese eye creams are a cocktail of highly effective ingredients. Scroll down and check our list of the best Japanese eye creams.
Top-Rated Japanese Eye Creams – 2019
1. Tatcha The Silk Peony
Product Claims
This is a cushiony eye balm that claims to keep your eye area refreshed. It contains silk extracts that melt upon application and release a veil of hydration that shields the eye area from pollutants. The Japanese peony extracts in this balm strengthen the natural skin barrier and reduce dryness. The product features Tatcha's signature Hadasei-3 complex, a potent blend of anti-aging skin food that delays the signs of aging.
Pros
Clinically tested
Paraben-free
SLS-free
SLES-free
Phthalate-free
Formaldehyde-free
Mineral oil-free
No DEA/TEA/MEA/ETA
No synthetic fragrances
Cons
None
2. Shiseido Benefiance WrinkleResist 24
Product Claims
Crow's feet, fine lines around your eyes, and lid creases – if these are your areas of concern, this cream is perfect for you. The WrinkleResist 24 eye cream by Shiseido promises to correct wrinkles and reduces fine lines in just one week. It features the ReNeura technology and a Kombu Bounce-complex that improve the radiance of the skin around your eyes and keep them youthful.
Pros
Clinically tested
Contains botanical extracts
Contains hyaluronic acid
Paraben-free
Mineral oil-free
Sulfate-free
Cons
None
3. Boscia Indigo Eye Cream
Product Claims
This is a color-correcting eye cream that can easily disguise even the darkest circles in the under-eye area. It contains wild indigo extracts and soft blurring pigments that not only hydrate the under-eye area but also reduce puffiness. The product also illuminates and brightens the under-eye area.
Pros
Cruelty-free
Vegan
Gluten-free
No artificial color
No artificial fragrance
Paraben-free
Phthalate-free
Sulfate-free
Cons
None
4. Kose Sekkisei Eye Cream
Product Claims
This eye cream is specially formulated to fight the early signs of aging. It contains angelica root, coix seed, and melothria root extracts that brighten the skin, licorice extracts that detoxify, Korean ginseng extract that erases signs of fatigue, and Citrus Junos extracts that promote blood circulation.
Pros
Botanical extracts
No irritants
Cons
Complete list of ingredients not available.
5. SK-II R.N.A Power Eye Cream
Product Claims
This is a nourishing eye cream and features RNArchitext Complex containing PITERA with yeast and hydrolyzed soy extracts. These improve skin firmness. The product contains Alfalfa extracts along with White Lupin seed extracts that nourish the skin with essential vitamins and minerals. The chlorella extracts in this cream are extracted from freshwater algae and help to reduce fine lines.
Pros
No artificial colors
Not tested on animals
Winner of multiple awards (Allure Best of Beauty, and 2017 Cosmopolitan Beauty Awards)
Mineral oil-free
Sulfate-free
Phthalate-free
Cons
6. Hada Labo Tokyo Age Correcting Eye Cream
Product Claims
This product promises a 360-degree eye contour transformation. It helps to restore moisture and smooth fine lines and wrinkles. It contains Super hyaluronic acid that strengthens skin hydration. It also contains pink silk tree bark extract, which is a multifunctional ingredient that boosts micro-circulation and helps to tighten the eye contour area.
Pros
Clinically tested
Contains collagen
Ophthalmologist-tested
Safe for contact lens wearers
Fragrance-free
Paraben-free
Dye-free
Mineral oil-free
Cons
Not very effective for dark circles.
7. Shiseido White Lucent Anti-Dark Circles Eye Cream
Product Claims
If you have dark circles and your eye contour is dull, you will undoubtedly love this eye cream. This intensive eye cream mainly targets dark circles, pigmentation, and poor microcirculation in your eye area. It features Super Hydro-Synergy complex, which is rich in humectants that nourish the skin for hours.
Pros
Dermatologist tested
Ophthalmologist-tested
Paraben-free
Mineral oil-free
Phthalate-free
Cons
May not be very effective on puffiness.
8. Kanebo Sensai Ultimate The Eye Cream
Product Claims
This is a high-performing, rejuvenating eye cream that targets concerns, such as dryness, dark circles, and wrinkles. It has a rich formula that features Sakura Eternal Complex and Citrus Junos peel extract. These brighten the area around your eyes and keep it plump and hydrated.
Pros
Paraben-free
Mineral oil-free
Phthalate-free
Sulfate-free
Cons
9. DHC Concentrated Eye Cream
Product Claims
This eye cream mainly targets dryness and fine lines around your eyes. It has a rich and nutritive formula containing sodium hyaluronate and Vitamin E. This helps to keep the skin in your eye contour hydrated and reduces the appearance of crow's feet. It contains botanical extracts, such as ginseng, cucumber, and horse chestnut extracts, that soothe the skin.
Pros
Contains royal jelly extracts
Paraben-free
Sulfate-free
Mineral oil-free
Phthalate-free
Cons
10. Sana Nameraka Honpo Isoflavone Eye Cream
Product Claims
This is a 3-in-1 eye cream that targets dark circles, dryness, and dullness. It contains Vitamin E derivative that gently nourishes the skin, soothes dry skin, and prevents flakiness. It contains soy isoflavones, fermented soy, and soy protein that further nourish the skin and improve its firmness and moisture levels.
Pros
Non-GMO soy
No artificial fragrance
Mineral oil-free
Cons
Dark circles, puffiness, dullness, fine lines, and dryness around the eyes – these are a few issues that your regular face creams cannot deal with as effectively as an eye cream. Eye creams are specially formulated to suit the needs of the delicate skin around your eyes. Try these products today to keep your eyes radiant and smoother.
The following two tabs change content below.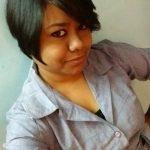 Latest posts by Ramona Sinha (see all)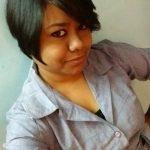 Ramona Sinha
Ramona has a Master's degree in English Literature. She believes that beauty begins with a good skin care regimen and is on a mission to eliminate all toxins from her routine. She helps readers select products and ingredients specific to their skin type and gives out tips to keep their skin healthy in a natural way. When Ramona is not working or experimenting with a new skin care product or ingredient, her books and a passion for music, good food, and traveling keep her busy.