5 Best And Effective Mole Removal Creams On Amazon – 2022
Effective formulations to remove those sturdy moles without pain or pressure.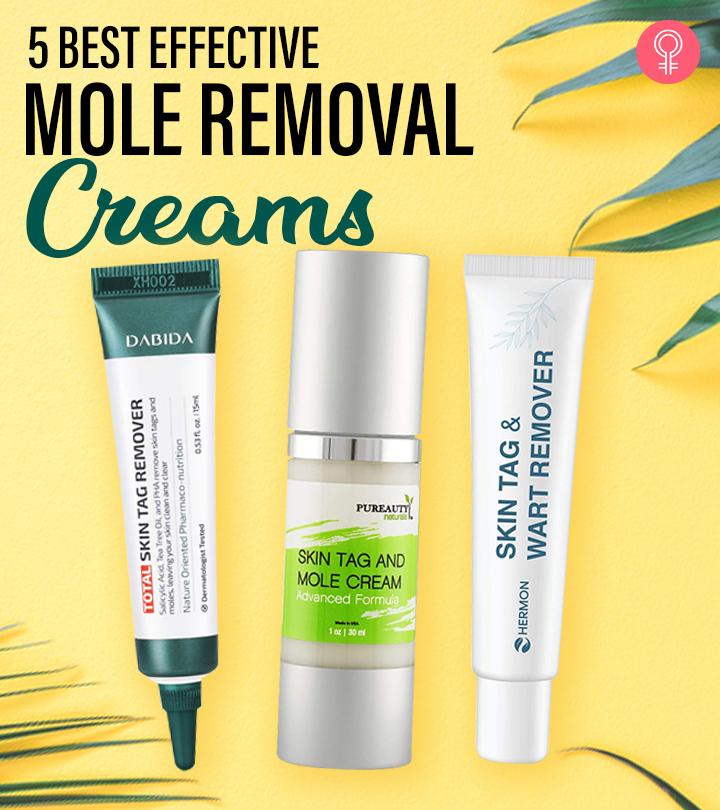 Are you looking for the best mole removal cream? We have just what you need. Moles might be unique and a way to identify you, but the placement of certain moles makes you wish they never existed. They can be dark brown, black, or red, which occur at birth. If you are not pleased with your mole and thinking of means to remove it, we have the perfect and painless way to do it. While many options are available online, getting the hassle-free one can be quite a struggle. To make this easier, here are the 5 most recommended mole removal creams to get rid of moles or skin tags without any fuss.
5 Best Mole Removal Creams
This cream from Pureauty Naturals is specially formulated for moles, warts, and skin tags. Its naturally moisturizing formula is safe for daily use and improves the skin tone. This mole removal cream delivers smooth and flawless skin due to the nourishing quality of the powerful blend of ingredients. It imparts long-lasting radiance and softens and hydrates the skin. The unique formula is developed using cedar leaf, Alpaflor giga white, Melaleuca alternifolia leaf oil, and Ricinus commun is seed oil to keep the skin healthy.
Key Ingredients: Cedar Leaf Oil, Melaleuca Alternifolia Leaf Oil, Ricinus Communis Seed Oil, and Alpaflor Giga white
Pros
Lightweight
Absorbed quickly
For all skin types
For daily use
Subtle fragrance
Cruelty-free
Cons
Takes weeks to show results.
The Total Skin Tag Remover from Dabida efficiently removes moles and tags. The quick action Korean skincare formula eliminates moles and tags from the root by generating healthy skin cells and prevents recurrence. It contains tea tree oil, thuja, and Centella asiatica extract for effective cleansing and removal. This powerful and natural solution is clinically tested, cost-effective, and result-oriented. With consistent use, you can get rid of moles and tags in just 3 to 6 weeks.
Key Ingredients: TeaTree Oil, Thuja, Centella Asiatica Extract, Madecassoside, Camellia Oil, and Argania Oil
Pros
For all skin types
For the face and body
Economical
Painless
No scarring
No skin corrosion
Vegan
Cruelty-free
Cons
The NOVOME Tag and Wart Remover pen is effectively designed to remove skin tags with no pain and turn the skin healthy. It is formulated with 100% organic ingredients and is ideal for dry, oily, normal, and combination skin. The unique application technique is convenient and comfortable for removing tags. It looks like a marker pen and offers fast healing with no irritation.
Key Ingredients: Glycerol, honeysuckle, mint, tea tree oil, phellodendron, and coptis chinensis.
Pros
Suitable for all skin types
Safe and easy to use
Painless
Comfortable
Cons
May take a long time to remove the tags
The Skin Tag & Wart Remover Cream from Hermon has an all-natural formula to remove moles, warts, and tags quickly and effectively. The safe and gentle ingredients are suitable for all skin types and prevent irritation and allergies without scarring. The active ingredients infused in this cream penetrate the skin layers to cut the nutrition absorption channels and prevent wart cell proliferation.
Key Ingredients: Rubiaceae, Coptis Chinensis, Baikal Skullcap, and Stellera Chamaejasme
Pros
Smells good
For all skin types
No scarring
Gentle
Cons
Are you tired of unwanted moles and skin tags? The DEISANA Skin Tag Wart Remover is crafted to break down the structure of a mole or tag and make your skin clear. The powerful ingredients penetrate to the root of the mole or tag and remove them, healing your skin. This remover also comes with a lotion that offers healing properties to your skin.
Key Ingredients: Aloe vera extract, Hyaluronic acid, and Centella asiatica extract
Pros
Safe for all skin types
Easy to use
Works effectively
Cons
Might feel strong
May experience redness or swelling
Getting rid of moles surgically can be an expensive affair. Nowadays, the market is filled with topical solutions that are painless and hassle-free, and your mole can be removed without any fuss. Whether your mole is dark brown, black, or red, it can be easily removed with the help of the best mole removal creams. The products reviewed above in the list are enriched with beneficial ingredients. They are lightweight, get absorbed quickly, and are suitable for daily use. However, before using them, we recommend you consult a dermatologist.
Why Trust Stylecraze?
To help you with the easy and painless removal of moles, our certified skincare expert and coach, Shiboli Chakraborti, has listed the best mole removal creams in the market. After extensive research, she has handpicked these products and written detailed descriptions with pros and cons to help you choose a product best suited for your needs. Please also read the buying guide that can ensure a seamless shopping experience.
Frequently Asked Questions
Can I remove amole myself?
Yes, moles can be removed at home using over-the-counter mole removal creams.
How long does it take for a mole removal scar to heal?
It usually takes 2 to 3 weeks for the mole removal scar to heal.
Do skin moles have roots?
Yes, skin moles do have roots.
Does it hurt to cut off amole?
Cutting off a mole can be painful and it can also increase the chances of infection.
Recommended Articles
The following two tabs change content below.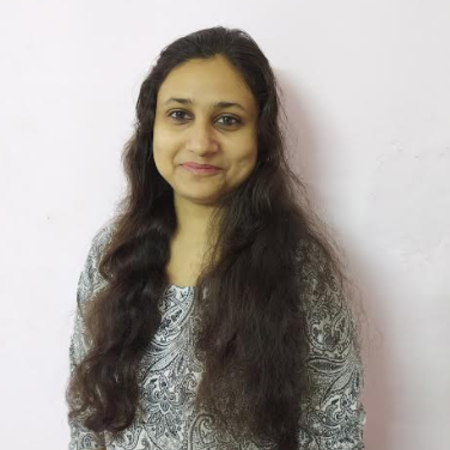 Shiboli has a master's degree in English literature from The English and Foreign Languages University, Hyderabad, and is a certified...
more