5 Bestselling Eyebrow Primers Of 2022
Create a smooth base for your eyebrows to make them look sharp and presentable.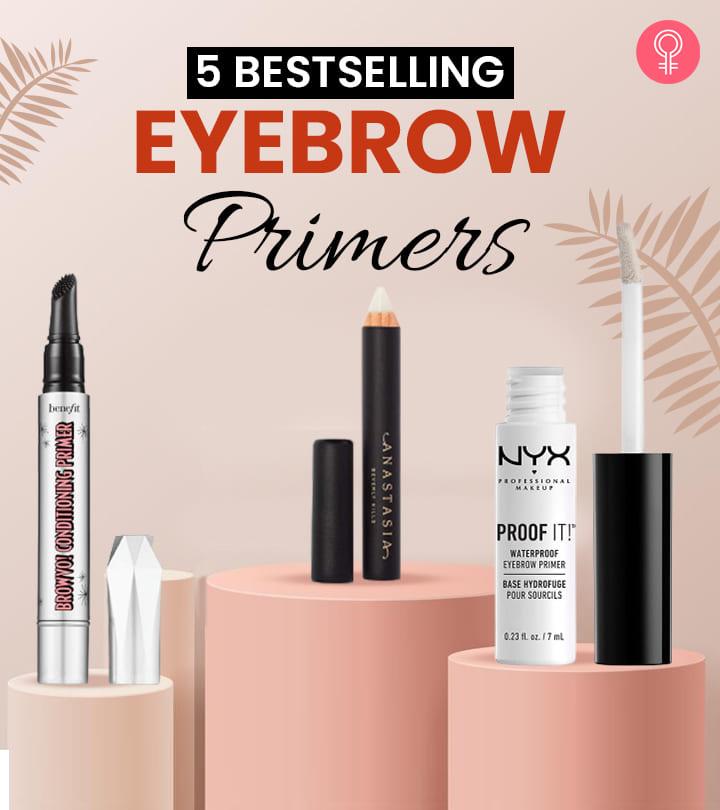 Your eyebrows don't need much, but they definitely can do with the best eyebrow primer you can find them. Quite low maintenance otherwise, eyebrows benefit from the use of a primer before you style them and shape them as you please with a pencil, powder, or gel. That's because the application of a primer creates a smooth base before you start working on your brows. We have collected the 5 most well-received primers available on the market that can help you get perfectly shaped and neat brows easily!
5 Best Selling Eyebrow Primers Of 2022
The Benefit BROWVO! Conditioning Primer is a nutrient-rich solution for voluminous eyebrows. It can be worn by itself to condition and smoothen the brows or as a primer to extend the stay of other eyebrow grooming products. The formula is enriched with keratin and soy proteins that make your brows thicker, fuller-looking, smoother, and healthier. Its clear gel formula suits all brows, and the custom soft-touch rubber applicator allows precise application. Watch this video to know more about the product.
Pros
 Enhances eyebrow growth
 Easy to apply
 Suita all brows
 Soft-touch applicator
Cons
The Anastasia Beverly Hills Brow Primer is a colorless wax brow primer pencil that preps and primes your brows for a seamless eyebrow makeup application. With this clear brow primer, you can easily hold the hairs in place, fill in fine lines, and create a base for other eyebrow products. This primer is ideal for those with sparse brows and those who would like to achieve a cleaner-looking brow shape. This video will give you more insights into the product.
Pros
 Lightweight
 Long-wearing
 Easy to use
 Waterproof
 Cruelty-free
 Vegan
Cons
The NYX PROFESSIONAL MAKEUP Proof It! Waterproof Eyebrow Primer helps set your brows to achieve a flawless makeup look. This conditioning primer comes in a clear gel that is smooth, waterproof and does not fade or smudge even on the most humid days. This formula is designed for those with thin and sparse eyebrows to make them appear fuller. To make an informed decision before buying, you can check out this video.
Pros
 Waterproof
 Long-wearing
 Value for money
 Smudge-proof
 Fade-proof
 Easy to use
 Heat-resistant
Cons
None
If you are looking to get a fuller-brow look that stays all day, then look no further than the Itay Mineral Cosmetics Eyebrow Wax Primer. This primer wax works seamlessly well with keratin hair fibers and other eyebrow powders. The primer helps fill in all the gaps between the hairs to give you a flawlessly prepped base. Its gentle formula is suitable for all skin types.
Pros
 Suitable for all skin types
 Suitable for keratin hair fibers
 Paraben-free
 Lightweight
 Water-resistant
 Easy to use
 Long-wearing
 Value for money
Cons
None
The Clear Brow Building & Conditioning Primer helps prep, prime, and condition eyebrows to look fuller, healthier, and denser. It also strengthens and protects your brow hair from breakage and nourishes and hydrates the hairs from the root. Its silicone prong applicator enables easy application to coat each hair strand.
Pros
 Cruelty-free
 Vegan
 Long-wearing
 Ophthalmologist-tested
 Hypoallergenic
 Dermatologist-tested
Cons
None
Perfect eyebrows can enhance your facial features. They do not require much maintenance but are crucial for a perfect makeup look. A right eyebrow primer care can definitely help to maintain the shape before you style your eyebrows with pencil, powder, or gel. The primer acts as a base for your eyebrows to make them look thicker, fuller, and smoother. This is ideal for those who have less eyebrow volume. They are long-lasting, waterroof, and easy to use. However, some products take longer to dry. Remember to choose products that match your skin type.
Why Trust Stylecraze
Baishali Bhattacharya, the author, is certified in makeup artistry, meaning you're in good and reliable hands. After much research, she recommends using the above-listed primers to enhance your eyebrows. She spent many hours going through many product reviews across various forums to bring you this list. These primers were selected based on merits like the ease of use, benefits like brow growth, and durable applicator.
Recommended Articles
The following two tabs change content below.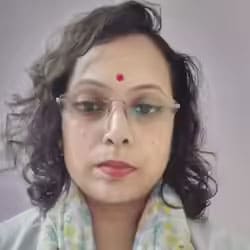 Baishali is an associate editor and holds a master's degree in English. She specializes in makeup and fashion and is...
more