A little colour on you cheek can never hurt.
The blush brush is an essential tool in every makeup enthusiast's collection. You may have the best of blush on your cheeks, but unless you know how to wear it using the brush, chances are it won't look as good.
What is a blush brush?
A blush brush is a set of natural or synthetic hair or bristles that are packed together to make the application of the blush easier. The texture of the hair or bristles can be either coarse or soft. This, in turn, depends on the type of blush that you are using. The density of the bristles also depends on the end result that you wish to get.
What blush brush to use with which blush?
Blushes come in the form of powder, cream or mousse. Hence we need different types of blush brushes for application.
For powder blush:
 For those who are more comfortable using a powder blush, you should opt for a dome shaped blush brush or a slanted blush brush.
For cream or mousse blush: 
For those who are more comfortable using a cream or mousse blush, you should opt for a stippling blush brush.
The Best Blush Brushes:
1. Dome Shaped Brush for powder Blush:
The dome shaped blush brush gets its name because its structure resembles that of a dome.
This type of a blush brush works perfectly well to deposit the product on the natural contours of the face
It also helps to blend the product beautifully, without any harsh lines.
It gives the best results when used in circular motions.
2. Slant Blush Brush for powder blush:
The slant blush brush gets its name due to the bristles on the brush that gives it a slanted shape.
This brush sweeps the product on your cheeks while contouring and highlighting them at the same time.
The colour sweep is more precise and hence can give an illusion of a different face contour. You can easily use it to create a thinner or elongated shape look.
The blending property of this particular blush brush is due to the moderate density of the bristles. These allow for the blending to look more natural once the contouring is done.
3. Stippling Brush for cream or mousse blush:
The stipling brush is a multipurpose brush that can be used for both a cream based blush as well as for a foundation.
This brush is perfect to give you the air brushed look that is so popular with celebrities and professional makeup artists
The stipling brush helps the product to blend in seamlessly, leaving your cheeks with a dewy and flushed look.
If you have dry skin, avoid using a stippling brush as it can make your dry patches look more prominent. Use your fingers instead.
Tips to remember:
Make sure you always dab your brush in the product and dust off the excess. This will ensure that you don't use too much product.
Benefits of Using a Good Blush Brush:
1) Using a blush brush helps in an even application of the blush, making it look softer and more natural.
2) Using the blush brush to apply your blush will ensure that you use very little amount of the product.
3) A blush brush makes blending easy.
Note:
Blush brush adds to the contamination of the product, so make sure you follow proper hygiene and clean your brush regularly.
One brush is all you need for those perfectly flushed cheeks. So which one do you prefer? Do comment and tell us

The following two tabs change content below.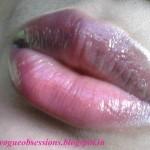 Latest posts by Idee Fixe (see all)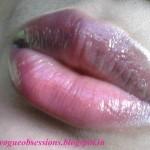 Idee Fixe
I am pranali, a twenty something trying to build her own world. I'm Obsessed with the girl in the Mirror. My greatest Obsession till date is my Mini Library and my Vanity!