Best Korean Skin Care Products – Our Top 10 Picks
The Koreans are famous for their wide range of skin care and beauty products. They have always been known for their flawless skin and makeup secrets. Their beauty secrets are generations old.
So, let's have a look at the top 10 Korean skin care products:
Best Korean Skin Care Products
1. Sulwahsoo – Concentrated Ginseng Cream:
The Concentrated Ginseng Cream contains roots, berries and water of six year old ginseng, which is formulated with other herbs like milk-vetch and white mulberry. It helps in stem cell regeneration. It has anti ageing properties to give you flawless and smooth skin.
[ Read: Skin care ]
2. SKI- II- Facial Treatment Essence:
SKI- II- Facial Treatment Essence contains a secret ingredient called pitera. It moisturizes the skin, improves its texture and composition. Thus, it helps in giving you a clear and glowing skin. It contains more than 90 per cent pitera in its pure state. It helps to rebalance the skin. It is filled with amino acids, vitamins, minerals, organic acids and other ingredients. Pitera is derived from a yeast strain that helps the skin retain its firmness, radiance and youthful glow.
3. Shu Uemura- Ultime8:
This cleansing oil acts for many purposes. It's a cleanser, purifier and a makeup remover and is the brand's best selling product. It refreshes the skin. It has 19 variations along with the classic one. It is made up of various herbal and botanical oils that target 8 areas of skin benefits. Jojoba oil helps in skin renewal, olive oil helps in oxidation, safflower oil is for anti oxidation, ginger root oil reduces inflammation and age spots, camellia oil nourishes the skin, soy helps in blood circulation and shea butter helps to lighten the skin tone.
[ Read: Flawless skin ]
4. AMOREPACIFIC – Moisture Bound Skin Energy Hydration Delivery System:
This is one of the oldest South Korean brand skin care products. It has blends that contain green tea, ginseng, matsutake mushrooms and bamboo sap rich in nutrients along with modern cutting-edge technology. The Moisture Bound Skin Energy Hydration Delivery System is bamboo saps based cosmetic that's oil free. It contains water lily extracts that help rejuvenate the dry skin.
[ Read: Glowing skin ]
5. Yu-Be- Moisturizing Cream:
What makes Yu Be Moisturizing Cream popular is its smooth and non-greasy finish. It has a smell of camphor which makes it refreshing. It helps repair parched and dry skin. This cream is enriched with vitamin E and B2, and glycerine. It also contains camphor which acts like an antiseptic.
6. Laneige – Water Bank Essence:
Laneige – Water Bank Essence is a moisturizer that contains various ingredients like chestnut extracts and mineral water mixed with seaweed extracts. This exfoliates dead skin cells and promotes skin rejuvenation.
[ Read: Beauty secrets ]
7. Shiseido – Eudermine:
Shiseido – Eudermine is the brand's oldest lotion that helps to soften the skin. It moisturizes and hydrates the skin.
 [ Read: Best Lotus Face Packs ]
8. Wei East:
Wei East products combine various ingredients like green tea, Tibetan chrysanthemum, ginger, soy, red peony root, pomegranate peel and reishi mushrooms. It has become very popular in the US now.
9. FAIRYDROPS – Mascara:
FAIRYDROPS mascara is the most permanent type of mascara available. It is long lasting and smudge-free. It adds volume to eyelashes and makes them look very pretty. It is resistant to water and sweat.
[ Read: Foods That Nourish Your Skin ]
10. Tatcha – Makeup Remover:
Tatcha make-up remover was inspired by gold leaf blotting paper and is the best removing makeup. The brand was created in 2009.
Korean make-up products are diverse and of extremely good quality. They are low in price and don't cause much pocket pinch.
[ Read: Night Creams For Oily Skin ]
So, try these popular Korean skin care products for a glowing and clear skin. And, don't forget to write to us your feedback in the comments section below.

The following two tabs change content below.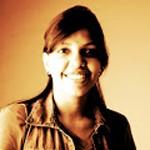 Latest posts by Shruti Goenka (see all)