11 Best Tuberose Perfumes For Any Occasion Of 2022
Discover the secret behind the risqué reputation of the tempting scent – tuberose.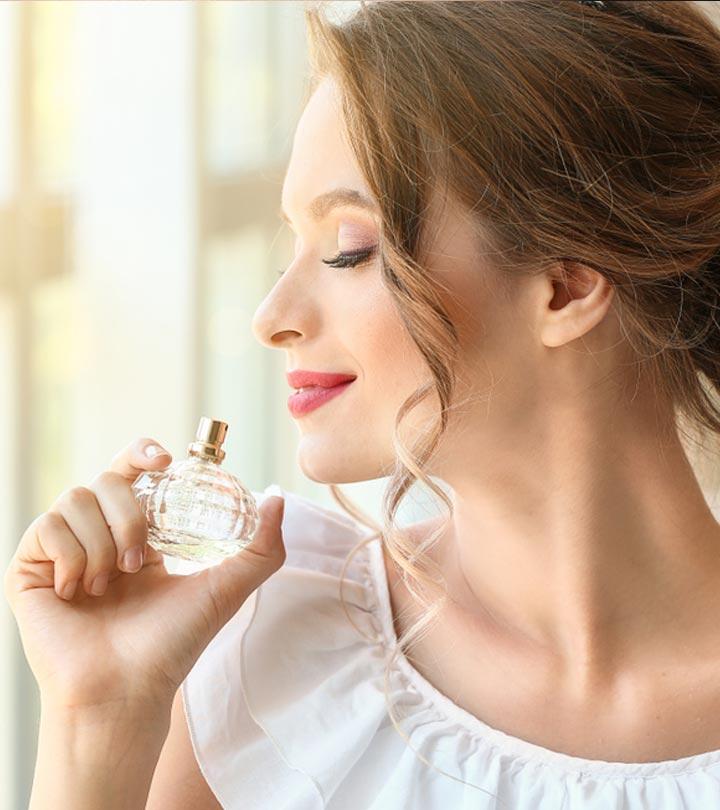 If you have been looking for the best tuberose perfumes, we have just what you need. Smelling your best does not really need a special occasion, and using a particular perfume helps people associate you with the smell. Now you see the need to choose the best scent for regular use? Tuberose has always been one of the leading brands when it comes to manufacturing irresistible scents. Be it a steamy date or just your regular day out, making an impression with the perfume you wear never goes out of style! Tuberose also has an amusing history encircling it. It was banned in the Victorian Era as it was considered too arousing a scent to be worn openly by women! Glad to be a part of the modern world, eh? If you want to try one of the most pleasing scents ever created, we have some of the highest-rated tuberose perfumes selected for you. Go through the list to choose the one that appeals to you the most and make heads turn by your gorgeous scent.
11 Best Tuberose Perfumes That Are Perfect For All Occasions
Vera Wang Embrace Eau de Toilette is a romantic floral oriental fragrance. Designed to bring to life the modern vision of intimacy and emotion, this perfume is emblematic of Vera Wang's heritage of aspirational romance. It is a great scent to use, fresh after a shower. It has a pleasant floral-fruity fragrance with gentle notes of tuberose and alluring rush of French lavender, while cocoa bean and vanilla render a smooth finishing texture to this perfume. The nose behind this scent is Natasha Cote. This could potentially turn into one of your most favorite tuberose perfumes. Take a look at this video to get more information on the product.
Pros
Sophisticated and trendy scent
Ideal for gifting
Best for date nights and prom parties
Cute packaging
Cons
My Way by Giorgio Armani Eau De Parfum is a luscious blend of floral fragrances. The top notes of the classic orange blossom and bergamot blend with the sensational tuberose and Indian jasmine in the middle while settling into the base notes of white musk, Madagascar vanilla, and Virginian cedar. This fresh, new fragrance will take your senses by surprise. The captivating fragrance was launched in 2022 and was created by Carlos Benaim and Bruno Jovanovic. This video offers a more detailed explanation of the product.
Pros
Good sillage
Travel-friendly packaging
Paraben-free
Citrus floral fragrance
Cons
None
This perfume holds a natural poise and hosts an elegance of a swiftly moving ballerina. We are not just eulogizing here. This Gucci Flora Gracious Tuberose Eau de Toilette embraces all aspects of the beautiful flower, from its green shoots to its soft and gentle petals. The aura is gracious and stunning. Launched in 2012, under the creative direction of Frida Giannini, this scent was part of Flora by Gucci Garden Collection. You may check this video for a better understanding of this product.
Pros
Strong intensity
High-quality ingredients
Elegant packaging
Long-lasting
Cons
None
In Hawaii, tuberose blossoms are quite often used to make floral leis. The refreshing scent of this lovely flower in this perfume will bring back beautiful memories of the island. This Royal Hawaiian Tuberose Cologne comes in a sturdy glass bottle with a sprayer and a gold-tone cap. It smells fresh and is a great after shower fragrance to start your day smelling incredible. It is the best one among tuberose fragrances.
Pros
Good sillage
Handy packaging
Strong intensity
Royal floral scent
Cons
This TerraNova Tuberose Perfume Essence captures the wholesome seductive scent of the flower. This one is sure to inspire a night of romance and scintillating fireworks. It is a part of the brand's Island Escapes collection. It offers multiple notes of tuberose in all its enchanting glory, from its sweet flair of refreshing misty notes to the floral fragrance of its sweet petals. If you are in love with the flower or grew up surrounded by them, then this perfume will likely trigger an avalanche of sweet memories.
Pros
Alcohol-free
Mild scent
Vegan
Travel-friendly
Perfect for day or night wear
Cons
None
This modern twist on an otherwise heady tuberose scent is one of our favorites. It looks stunning and smells even better. This Eau de parfum is part of the brand's Private Collection Tuberose Gardenia, which was launched by Aerin Lauder to honor the memory of her grandmother Estee Lauder. This scent is primarily composed of fragrances from two of Estee Lauder's favorite flowers — gardenia and tuberose. The top notes are concentrated on neroli, lilac, and rosewood scents while the base comprises carnation and vanilla bourbon. Doesn't that sound lovely? Well, it smells like a dream garden. The bottle design takes inspiration from Josef Hoffmann brooch artworks, where the top is golden and embellished with semi-precious gemstones.
Pros
Light and airy formula
Subtle, contrasting notes
Ideal for summer
Long-lasting
Cons
None
This perfume is built around the striking contrast of white flowers and sweet woods. The top note is intriguing because you experience the delicate softness of sparkly African orange flowers. The sweet harmony in the middle notes is set by a blend of jasmine, tuberose, and peach. It rests on a dark base of sandalwood and oakmoss scents. This perfume is a unique blend of myriads of seductive floral and woody notes and delivers a lovely fragrance as a whole.
Pros
Travel-friendly packaging
Made of skin-friendly ingredients
Long-lasting
Earthy floral fragrance
Cons
Diptyque Do Son Eau de Toilette is a fascinating white floral perfume that rings in memories of the sweet smell of spring. It has the delicateness and persistence of a sea breeze that carries along a cool, slightly spicy tuberose scent. The flower's scent stands out in this perfume,  which is quite a lovely surprise for such an airy perfume. The top notes comprise African orange flower, rose, and iris. Its heart is a unique blend of tuberose and pink pepper. It rests on the base notes of benzoin and musk. The fragrance is versatile and will keep you smelling fresh on a summery afternoon and rich on a breezy winter morning.
Pros
Unisex
Long-lasting
Cute packaging
Floral musk fragrance
Cons
None
Miller Harris Noix de Tubereuse Eau de Parfum is an oriental floral fragrance launched in 2003. Lyn Harris is the nose behind this alluring scent. It is everything you would expect in a tuberose perfume — sweet and feminine. The warm, sweet, and sultry fragrance of the flower is captured very well in this erotic scent. The first notes that hit you are green mandarin, violet leaf, and clover. Its heart is a sweet melodic blend of tuberose, mimosa, and jasmine sambac. These floral notes rest on a warm base of bourbon vanilla, tonka bean, and amber.
Pros
Contains natural ingredients
Ideal for all skin types
Trendy packaging
Long-lasting
Cons
The list wouldn't be complete without a Prada fragrance. The Prada La Femme Intense for Women is an amber floral fragrance. It is made with the top notes of ylang-ylang and frangipani. The heart notes with tuberose, jasmine sambac, and orange blossom blend onto a base of patchouli, vanilla, vetiver, and iris. The fragrance is a beautiful discovery of the sensuous tuberose that is sweet and sultry at the same time. This heavenly fragrance was designed by Daniela (Roche) Andrier in 2017.
Pros
Oriental floral fragrance
Suitable for all seasons
Elegant packaging
Sensual aroma
Cons
None
This is a seductive fragrance that offers the wholesome scent of the tuberose flowers. It is a mood elevator — refreshing during the day after a hot shower and sensual in the night. This TerraNova Tuberose Cologne Mist is part of the Island Escapes collection of the brand. It has a light, airy projection, which is never too overpowering. It is a dreamy lingering tuberose fragrance, and if you are a fan of florals, we suggest you give this one a try.
Pros
Travel-friendly packaging
Ideal for gifting
Perfect for day or night wear
Cruelty-free
Refreshing, light scent
Cons
None
Harness the flower's intoxicating scent in its myriad of mysterious, hypnotic, and sensual notes. It is definitely a worthy addition to your cannon of alluring perfumes — be it for a night out of town or just a lovely morning ride to the countryside. From the flower's journey as a heady carnal fragrance during the Fracas days to its evolution to modern light notes blended with jasmine and lilac, the tuberose perfumes have had a historic run. And in 2022, it is rearing to head towards becoming a timeless classic. We hope our list of 11 best tuberose perfumes helps you find your perfect match.
Why Trust StyleCraze?
Sometimes all you need is a tuberose perfume to smell your best. Helping you with the decision of choosing one that will check all the boxes, Chaitra Krishnan, a makeup enthusiast, has listed the best tuberose perfumes. The carefully handpicked products are listed after evaluating user feedback on trusted platforms and brand websites.
Frequently Asked Questions
What does tuberose perfume smell like?
The scent is an explosive bouquet of white flowers. Its complex fragrance gives an olfactive illusion of different flowers and their extracts.
What does Zara Tuberose smell like?
The Zara Tuberose perfume is a blend of cassis, pomelo, lemon, mandarin orange, musk, sandalwood, and vanilla fragrances.
Is tuberose an aphrodisiac?
Yes. The flower's scent has a risqué reputation of being titillating. The flower itself is quite the 'femme fatale' of the floral universe, often described as being so heavenly and alluring that it is a dangerous pleasure.
Which is the perfect occasion to wear tuberose perfume?
A tuberose fragrance sets the mood for a passionate affair and steamy love adventures. The flower traditionally symbolizes carnal pleasures and primordial passion. So, if you are out for a hot and romantic date night, this would be a great recommendation.
Recommended Articles