10 Best Maui Shampoos You Should Try In 2021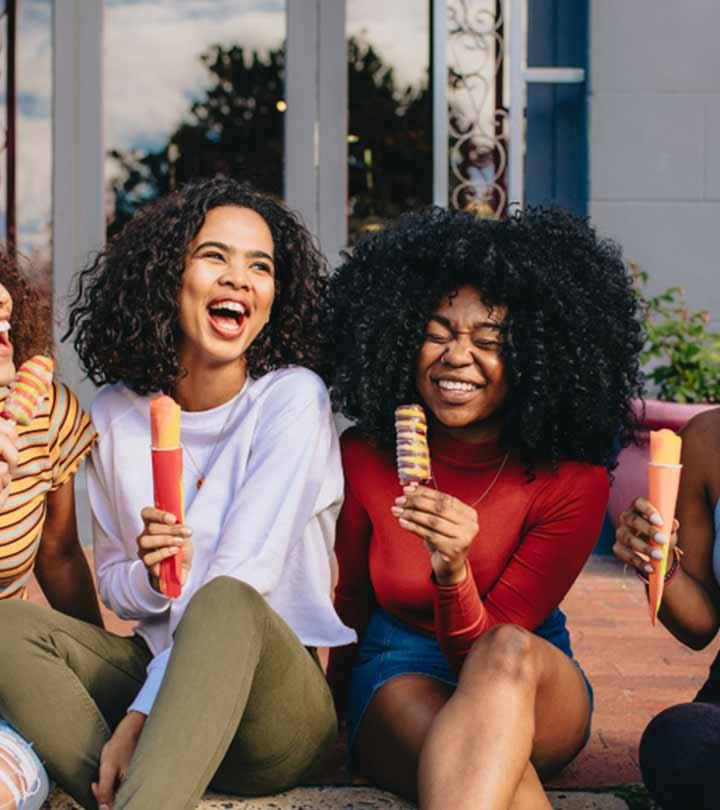 If you have curly hair, you know that not all curls behave the same way, and some types are more stubborn than others. Waves, coils, spirals, tendrils, and classic curls are all unique and require varied hair care solutions specific to them. Maui, a haircare brand, understands this and offers an incredible line of products curated specifically for curly hair and also provides solutions for different hair types.
Primarily made with a rich blend of botanical extracts, they are inspired by exotic ingredients found in tropical islands like Maui. Their entire range contains a crucial component that is aloe vera, and has zero traces of parabens, sulfates, dyes, or any of that harmful stuff. Whether you have dry, damaged, brittle, rough, or frizzy hair – this drugstore brand has an exclusive hair care solution, just for you. To help you pick one that works best for you and your treasured curls, we bring to you an updated list of the 10 best Maui shampoos. We've also included a useful buying guide, to ensure that you have all the help you need in finding one that's best suited for you.
10 Best Maui Shampoos You Should Try In 2021

Would you believe us if we told you that you could transform your dry and damaged hair into luscious and soft locks? With this Maui moisture shampoo that provides intense hydration and healing, you'll just have to. Along with the main active ingredient, aloe vera, it is also enriched with shea butter, which provides intense moisture to your curls that lack it. Macadamia oil in the product heals damaged hair cuticles, while coconut extracts hydrate and nourish your curls. Best suited for tight curls, it also provides them with definition and a healthy glow. It is free from sulfates, parabens, dyes, and artificial colors, making it gentle enough for everyday use and safe for color-treated hair. 
Pros:
Sulfate-free, silicone-free, and paraben-free
Free from mineral oils
Contains no synthetic dyes
No artificial colors or dyes
Vegan
Ideal for daily use
Safe for color-treated hair 
Cons:
Quench your moisture-thirsty curls with this Maui moisture shampoo. With the goodness of rich coconut oil and creamy papaya butter, it instantly transforms your lifeless curls into bouncy, tangle-free locks. The plumeria extract ensures that hair is left feeling smooth and soft. Suitable for other types of curls, including waves and coils, it amps up shine and gloss. Are you having trouble with frizz? This Maui shampoo for frizzy hair takes care of that too. Free from harmful chemicals, it works great for curls that soak up moisture due to their highly porous shaft.
Pros:
Provides moisture
Reduces tangles and frizz
Can be used to define curls
No harmful chemicals
Suitable for coarse waves and coils
Suitable for high porosity hair
Safe for colored hair
Vegan
Cons:
Some may find the scent of coconut overpowering.
Escape the troubles of your tresses and transport yourself to hair care magic with this smooth and repair shampoo. This luxurious formula contains vanilla bean and creamy cocoa butter that ensure that your curls are left feeling soft and smooth. It also includes the best-kept secret for frizz-free hair – Kukui nuts. It is an ancient Hawaiian super-ingredient that reduces frizz even in humid conditions! Ideal for thick, coarse, curly, and natural hair, just a little bit of this shampoo goes a long way in getting gorgeously tamed locks. This Maui shampoo for color-treated hair maintains hues without stripping it away.
Pros:
Smoothens and repair curls
Helps reduce frizz
Suitable for thick, coarse, curly, and natural hair
Sulfate-free, silicone-free, and paraben-free
Safe for color-treated hair
Vegan
Cons:
Truly a miracle in a bottle, this shampoo helps restore the long-lost vibrancy and thickness of curls. It is infused with bamboo fibers and helps curls regain its strength and volume. Other lush ingredients like castor oil smoothen hair, and neem oil abundant in antioxidants help nourish it from root to tip. Fortify your hair, leaving it healthier, thicker, and luxuriously smooth. If you have curly, weak, and brittle hair, this Maui volume shampoo is perfect for you. 
Pros:
Strengthens and thickens hair
Revives brittle and dry hair
Sulfate-free, silicone-free, and paraben-free
Safe for color-treated hair
Vegan
Cons:
It may not eliminate frizz.
Can't seem to beat dry, dull hair? Well, fret no more. Here to save you, this Maui shampoo for dry hair is made better with rich coconut milk. The creamy coconut milk in this enriching formula provides moisture while boosting hair follicles and promoting hair growth. Other ingredients like guava oil and mango butter calm an itchy scalp, detangles, and softens dry hair. And if you're afraid of a heavy build-up, don't worry because it won't weigh your hair down. Appropriate for wavy to tight curls, this natural product needs to be added to your hair care routine. 
Pros:
Fortifies dry hair by providing moisture
Boots hair growth
Lightweight with no build-up
Detangles and softens curls
Ideal for wavy to tight curls
Safe for color-treated hair
Vegan
Cons:
Some may find the consistency runny.
Pretty in pink, this Maui shampoo is more than just a beautifully packaged bottle. It is a cocktail of vitamins and minerals that includes antioxidant-rich passion fruit, supporting healthy hair. Enriched with hibiscus water and juicy watermelon, it provides hydration and moisture to your hair. This Maui lightweight shampoo leaves no heavy residue behind, and we promise you can't stop yourself from running through your soft, luscious curls all day. Suitable for all hair types, it will transport you to a blissful paradise with its refreshing tropical scent.
Pros:
Lightweight formula
Hydrates hair and leaves curls soft and silky
Suitable for all hair types
Refreshing tropical scent
Vegan 
Cons:
May not be suitable for dry hair
If you're looking for an escape from the dreaded cycle of coloring your hair and dealing with damage, you must try this Maui shampoo for color-treated hair. Derived from the nectar from the Agave flower, it provides deep conditioning to damaged hair and revives the vibrancy of your colored lock. It is also infused with hibiscus oil and pineapple extract, increasing elasticity, detangling curls, and preventing breakage. Best-suited for coarse hair with tight to wavy curls, we recommend that you don't let this one pass.
Pros:
Enriched with Agave flower extract
Strengthens, increases elasticity, and detangles hair
Suitable for coarse hair
Suitable for tight to wavy curls
Vegan
Cons:
May not be suitable for fine hair
Give dry, dull hair a break and nourish it with is extra moisturizing shampoo. Enriched with the nectar of ginger flowers, Awapuhi is a super ingredient that forties dry hair, locks moisture in, and helps radiate a luxurious glow. The locals of Hawaii lovingly named Awapuhi the 'Shampoo plant' as it is known for deep cleansing the hair and scalp with its lightweight formula. It is also blended with Tiare flower extracts and coconut oil to ensure that your hydration-lacking is satisfied. Ship yourself to the tropical islands of the world as you indulge in the exotic aroma of this vegan shampoo.
Pros:
Suitable for straight, dry hair
Lightweight formula
Enriched with Awapuhi to lock moisture
Detangles hair and provides shine
Exotic aroma
Cons: 
May not be suitable for low-porosity hair
Not safe for color-treated hair
The elixir for great looking hair, volcanic ash has been praised for years for its exfoliating and anti-inflammatory properties. This shampoo is enriched with the same, and you have to give this one a chance if your hair feels dull and congested. It also contains bergamot oil and ginger extracts, so you have fresh, hydrated hair. This Maui shampoo for dry hair has a lightweight formula, so your hair doesn't feel weighed down, and strands are left clean, fresh, and smooth. For best results, pair it with the Detoxifying + Volcanic Ash conditioner and see the transformation for yourself.
Pros:
Infused with volcanic ash for deep cleansing and exfoliating
Lightweight formula
Leaves hair clean, moisturized, and refreshed
Vegan
Cons:
We're all aware of the amazing benefits of hemp seed and what it does to our hair. Nourished with the same, this incredible Maui shampoo for fine hair strengthens and softens your precious locks. No more brittle, dry strands as it is enhanced with creamy cocoa butter that moisturizes your hair and seals hydration into your curls. The passion fruit seed oil helps fortify brittle strands, reducing breakage. Suitable for straight, dry hair, it has no harmful chemicals.
Pros:
Fortifies dry and brittle strands
Softens and moisturizes curls,
Reduces breakage
Suitable for straight, dry hair
Sulfate-free, silicone-free, and paraben-free
Vegan
Cons:
May not suit thick, coarse hair
That was it for the top 10 best Maui shampoo reviews for the year 2021. But if you're still unsure about the perfect one for you and are curious about what's so great about Maui – continue reading as we answer all these questions and more.
How To Choose The Right Maui Shampoo For Your Hair?
Hair type and concern
If you have identified your hair type and concern, narrowing it down to the right maui shampoo types will be a piece of cake. Maui formulates products by addressing hair types and their problems. Hence, picking the right one shouldn't take too long. If you have coarse and textured hair, choose Maui products with ingredients like coconut milk, shea butter, and vanilla bean that provide ample moisture. If you want to revive your locks and strengthen your hair, choose the Maui Moisture Thicken And Restore Bamboo Fibers strengthening shampoo. The bamboo fibers, along with castor oil and neem oil, promote hair growth and smooth, luscious locks. If you have dull, dry, and brittle hair, we suggest you pick up products that contain hemp seed oil, coconut oil, and Awapuhi. Maui also has products targeted to other specific types and concerns like reviving colored-hair, fortifying damaged hair, for frizzy, thinning, and thick hair, too.
Curl type
As we've just read, not all curls are the same and require different ingredients and products. There are certain ingredients like Awapuhi, Tiare flower, and Macadamia oil that are best-suited for tight curls, and they provide moisture and define your luscious curls. We recommend the Maui Moisture Heal and + Shea Butter Shampoo for all you lovely ladies with tight curls. You can opt for products containing ingredients like agave and vanilla bean for wavy hair types. For straight hair, use products that contain guava oil, castor oil, and coconut milk.
Hair porosity
Hair porosity is the ability of your curls to soak and hold moisture. While some individuals have low hair porosity or hair that cannot easily soak in moisture, others have high hair porosity, which means they can effectively soak up all the moisture. Some people have medium hair porosity who juggle between the two ends due to chemical treatments and heat damage. We suggest you go for lightweight formulas like detoxifying + volcanic Ash Maui shampoo or lightweight hydration + hibiscus water shampoo for low porosity hair. For ones with high porosity hair, the best-suited shampoos are heal and hydrate + shea butter, and smooth and repair + vanilla bean. Lastly, for individuals with medium weight hydration or medium porosity hair, you must try the thicken and restore + bamboo fiber, or the color protection + sea minerals maui shampoo and conditioner.
Benefits Of Maui Shampoos
Specific solutions to different types of curly hair
As we have already established, not all types of curly hair are the same. Some are tight, while others are wavy, coiled up, or tendrils. Each type needs its own set of hair care solutions. Maui gives you just that and makes sure some ingredients cater to your type of hair curls. For instance, to define tight curls, the Maui heal, and hydrate + shea butter shampoo is perfect. Whereas for wavy hair, ingredients like agave and vanilla bean are best-suited.
Exotic and natural ingredients
Maui has been praised for years for its use of good-quality, natural ingredients. Inspired by the tropical islands of the world, they have some genuinely noteworthy and exotic ingredients. All their products contain 100% real and raw aloe vera as their key ingredient. They also have other natural and exotic additives such as Tiare flower extract, Kukui nut oil, Awapuhi oil, agave, volcanic ash, and more.
No harmful chemicals
Many hair care products, including the high-end ones, are unapologetic and ruthless in using harsh and harmful chemicals. maui shampoo ingredients list, and it contains no harsh chemicals, including sulfates, parabens, silicones, mineral oils, synthetic dyes, or artificial colors. So, you can trust the Maui brand with your eyes closed.
Vegan
Maui shampoos are 100% vegan, and that comes with a lot of benefits. Vegan shampoos and ingredients do a great job of cleansing your hair naturally and not weighing hair down. Other shampoos contain animal extracts and hide in ingredients like biotin, keratin, hyaluronic acid, or gelatine. Choosing a vegan shampoo means you are not only investing in one that is cruelty-free but is also buying one that is safe for sensitive skin and sensitive hair.
 Value for money
With top-notch, vegan ingredients and no harmful chemical ingredients, it's hard to believe that Maui shampoos are so reasonable, but they are! A competitor to top-end, expensive brands, Maui stands a class apart. Enjoy Maui shampoos for their great formulation and their affordability.
Do your hair a favor and switch to Maui hair shampoo today! Curly hair deserves all the love and care they can get and what better way to give than with Maui. For years curly-haired women felt that the hair care industry did not understand their needs and did not cater to them. Today, though there are many options for women with curly hair, no one does it quite like Maui. They are aware that not all curly hair is the same and strive towards creating the best hair care solutions for curly hair that is as unique as you are. So that was it for our list of the top 10 Maui Shampoo Reviews of 2021, and we hope we've helped you pick the perfect one.
Frequently Asked Questions
Are Maui shampoos all-natural?
Yes, Maui shampoos are all-natural.
Do Maui shampoos help with dandruff?
The Maui Moisture Heal and Hydrate + Shea Butter Shampoo is great for relieving an itchy scalp with dandruff.
Are Maui shampoos color-safe?
Some Maui shampoos are color-safe.
Are Maui shampoos good for dry hair?
There are Maui shampoos that help with dry hair. These contain ingredients like hemp seed oil, coconut oil, and Awapuhi.
Recommended Articles
The following two tabs change content below.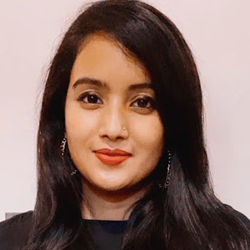 Kirtana developed a deep passion for writing ever since she was a little girl after reading the brilliant works of Enid Blyton and Roald Dahl. She completed her Master's in Mass Communication and Journalism from St. Joseph's College, Bengaluru and has chosen a career that is driven by creativity. A fashion enthusiast who believes in communicating effectively with a personal touch, she writes about beauty, skin care, fashion, and just about anything else.