13 Best Hair Gels for Women In 2023
Style your hair with ease and keep it set perfectly in place without losing any volume.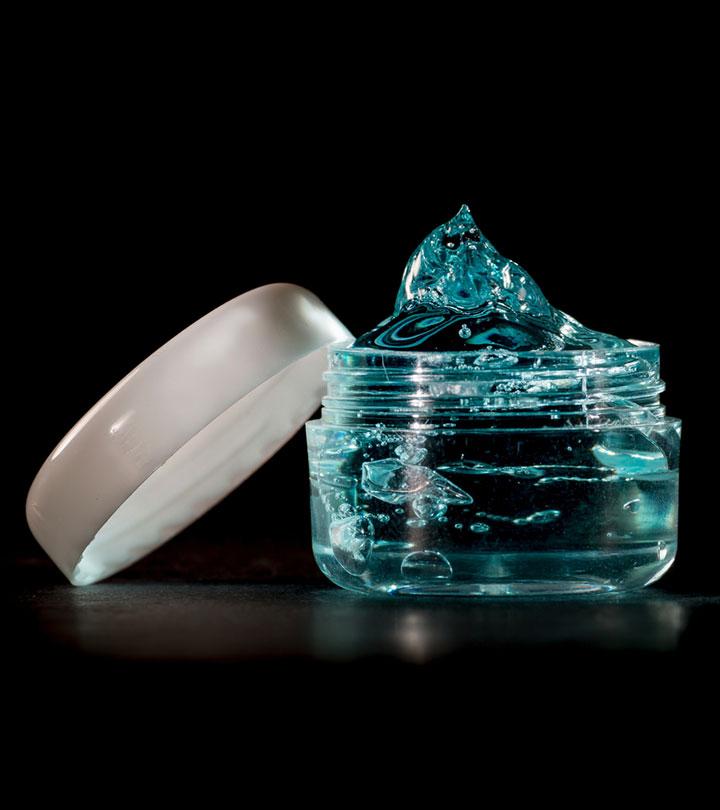 Sometimes it feels like the hair gel industry is quite sexist and makes hair gels for men and completely ignores women. Even women have hair and want to know which is the best hair gel for women! It's not like women slather a ton of hair gel all over their hair and slickly pull their hair back. No, they need it for emergency purposes when their perfect hairdo is at the risk of being ruined by a dreadful wind. They need it when regardless of how much they iron their hair, it just refuses to yield and can be fixed by a small dab of hair gel. Women also require hair gel. To know the best hair gel for women on the market, check out the list now!
Top Picks
Top 13 Best Hair Gels for Women Styling In 2023
Pros
Weightless gel
Adds shine and softness
Strengthens the scalp and hair
Easy to apply and wash off
It has a pleasant minty fragrance.
Cons
Pros
Tames frizz and flyaways
Ensures smoother, sleek, and shiny hair
Suitable to apply on dry and wet hair
Ideal for natural, relaxed, transitioning, wavy, and curly hair
It contains no wax or drying alcohol.
Cons
It may be slightly greasy.
Price at the time of publication: $3.53
Pros
Non-greasy gel for curly hair
Non-drying and non-crunchy
Protects dry and damaged hair
Lengthens curls and eliminates frizz
Weightless and will reduce bulkiness
Suitable for wavy, and kinky hair
Cons
Expensive
Hair may feel sticky
Price at the time of publication: $18.49
The Garnier Fructis Pure Clean Gel offers a strong grip for a long time without weighing your tresses down. It contains a non-sticky, non-crunchy solution that adds shine to your hair without leaving any residue. The aloe extract in the formula controls greasiness and protects your hair from UV damage. Acacia gum soothes the scalp and offers vibrancy to your tresses. The formula also contains active fruit protein, citrus protein, and vitamins B3 and B6, that offer strengthening properties. This natural-holding gel makes it easy to achieve the ideal look without any mess.
Pros
Non-sticky
Non-greasy
Offers UV protection
Paraben-free
Silicone-free
Phthalate-free
Cruelty-free
Vegan
Cons
Price at the time of publication: $1450.0
Don't just blow dry your hair— add volume, and a touch of gorgeousness with SexyHair Volumizing Blow Dry Gel! Giving you a fresh and salon-worthy look for up to 72 hours, get ready to handle some envy stares and wows wherever you go. Providing a medium hold and resisting humidity like a shield, this hair gel by SexyHair is a must-try if you prefer a blow-dried look for special events.
Pros
Provides thermal protection
Smoothens and improves manageability
Makes hair look healthier and shiny
Ideal for dry, curly, coarse, and frizzy hair
Cons
Price at the time of publication: $18.95
Pros
Strong hair gel with pro-v formula
Adds smoothness and softness
Protects from damage and moisturizes
Tames frizz and flyaways
Suitable for curly, wavy, and straight hair
Cons
Takes longer to dry
Strong fragrance
Price at the time of publication: $14.96
Pros
Improves texture and manageability
Defines the curls and waves
Adds shine and softness
Suitable for short to medium hair
Cons
Thin consistency
Expensive
Price at the time of publication: $29.99
The Moroccanoil Styling Gel Strong is a professional beauty product which comes with a flexible, long-lasting grip, and the absence of any crunchy or sticky texture. This hydrating styling gel, which is packed with argan oil, offers a firm hold for achieving sleek or structured locks with a flake-free finish. It has an enticing fragrance and is both enduring and alluring. You can apply this gel over dry or damp hair to style it well.
Pros
Lightweight
Long-lasting hold
Flake-free finish
Leaves hair soft, smooth, and healthier
Alcohol-free
Cons
Price at the time of publication: $26
Pros
Non-sticky clean styling gel
Makes hair soft and manageable
Ensures no frizz, crunch, or stiffness
Ideal for professional styling
Suitable for all hair types
Cons
Price at the time of publication: $4.99
Pros
Non-flaky styling gel for natural hair
Safe for sensitive scalp
Styles and nourishes hair
Protects from radical and pollution damages
Ideal for color-treated, and damaged hair
Paraben-free, gluten-free, sulfate-free, alcohol-free, and more
Cons
Expensive
Slightly sticky
The hold may not last long.
Price at the time of publication: $28.89
Pros
Long-lasting formula
Ensures frizz-free curls
Reduces unwanted volume
Nourishes and locks in moisture
Improves manageability and volume
Suitable for all types of curls
Paraben-free and sulfate-free product
Infused with a UV filter that protects the strands
Cons
Expensive
Fragrance can be a turn off for some
Hair might turn slightly crunchy
Price at the time of publication: $26.0
Pros
Easy to use and apply
Non-sticky and dries quickly
Adds shine and softness
Locks hairstyle within minutes
Improves manageability and definition
Cons
Expensive
Hair might feel slightly stiff
Price at the time of publication: $35.64
Pros
Vegan
Paraben-free
No mineral-oil
No artificial colorant
Suitable for all hair types
Adds shine
Pleasant fragrance
Cons
May cause flaking or buildup
Price at the time of publication: $19.0
So, get ready to flaunt your beautiful curls with confidence, now that you know the 13 best hair gels for women. Do you still need assistance with buying the right hair gel? Or are you wondering how to use it? Read our buying guide below.
Buying Guide – Best Hair Gel for Women
Before you pick a hair gel for yourself, ensure you inspect the following features:
Hold power: Hair gels are available with different consistencies and hold powers. The ones with thin consistency may not be powerful enough to keep your style intact. Thick hair gels, on the other hand, are ideal for styling but not recommended if you need one to improve manageability only. So, choose according to your needs!
Hair-friendly formula: Yes, the hair gel formula should be non-sticky, non-greasy, and anti-stiff. Though having all three benefits in one gel is rare, try to pick a gel that is chemical-free and hair-friendly to prevent unnecessary damages.
Longevity: Choose a hair gel that guarantees long-lasting hold, so you don't need to check up on flyaways or frizz frequently.
Hair type: This is important. You must inspect if the hair gel is formulated for your hair type. These hair gels are designed with different hold powers for different hair types. So, pick the one that suits your curls and waves.
How To Style Hair with Gel?
Simple! Scoop out an amount depending on your hair length. Apply generously and gently on the strands. Then as the gel sets in, you can style it as you like with hands, comb or blow dryer.
Why Trust StyleCraze?
Vaishnavi Kothuri, the author of this article, has a keen interest in hair care. Her in-depth research and continuous look-through on the emerging products bring out the best for readers. After reading many online consumer reviews and extensive exploration, this list of best hair gels is compiled by her. She says these hair gels are non-drying and non-greasy and can give you a perfect hairdo. In addition, these hair gels effectively control frizz and can be a perfect substitute for sticky hair oils.
Frequently Asked Questions
Does Hair Gel Cause Hair Loss?
No, hair gel will not cause hair loss. But, you must wash off the gel before hitting the bed to avoid build-up or residue, which may weaken the follicle and cause hair loss.
Is It Bad to Leave Gel in Your Hair Overnight?
Yes, absolutely. Avoid leaving the gel overnight as it can lead to residue build-up and further weaken the follicle.
Is It Okay to Put Gel in Your Hair Every day?
It depends on how strong the gel and the ingredients are— for example, FRAGFRE Hair Styling Gel is super mild and can be used daily.
How Long Does Hair Gel Last on Hair?
It depends on the hold and lasting ability of the hair gel. Some may last all day long, while others only for a few hours.
Do You Put Gel on Wet or Dry Hair?
You should apply a hair gel to damp hair only. Also, your hair should not be greasy or oily, or else the gel would not set.